Publisher

RobotEntertainment

Platforms

Android 3.0+;

 iOS 6.0+

Price

Free

Size
98 MB
Latest Version
1.35.1824
For some odd reason, the first Hero Academy game was taken off of Google Play for a few years now. Well, if you are one that has played the original game before its removal (or even if you are not), you will be happy to know the sequel is available for the public to get to download. Is this the sort of game that needed to stay on the store, though? Well…yeah. Hero Academy 2 is an interesting little title that really makes you think about the way you decide to approach the tactics system. It is rather clever how it manipulates its mechanics into getting the player to react in ways that add to the overall intensity of the game.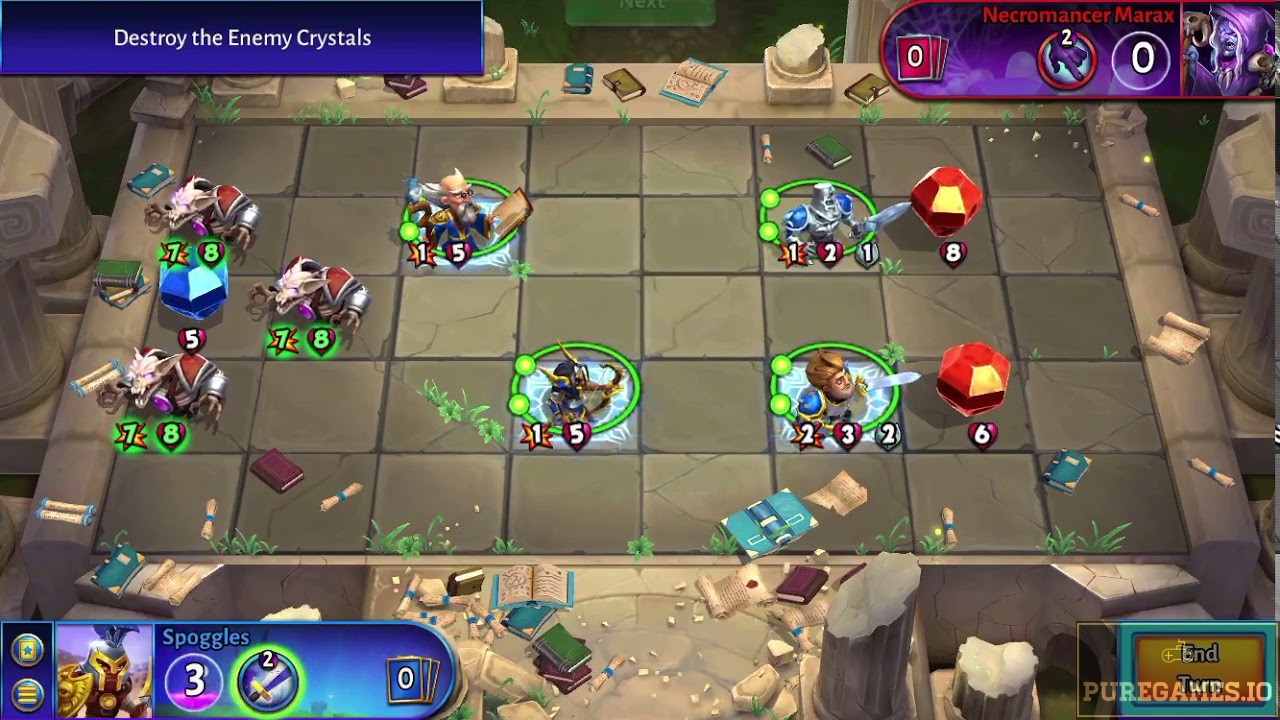 What we have here is a battle game set heavily in a fantasy medieval period. Hero Academy 2 essentially sets out to do more of the same as the first one. And the first one offered quite a lot for people to do. There are multiple single player campaigns filled with missions for players to triumph over. The game also has a huge emphasis on cards. You build up your deck and then duke it out with them whenever ready. A crafting system helps build up this deck in ways otherwise impossible without it. Nothing's arguably more important than ensuring your deck is crafted finely.
So what exactly do you need the cards for? Well, the game's battle system has a reliance on these things. How powerful your attacks are depend entirely on your ability to polish up your team. And there is more to Hero Academy 2 than mere single player challenges. As in matter of fact, this is another game that features an amount of multiplayer challenges for players to take on.
You can even face each other in real time, just like any other good multiplayer game here on mobile. The possibilities are simply endless from here on out. It is refreshing to see a game like this boast a lot of content for the price of free. For the most part anyway; there are still purchases you could make with real money if you want more out of the game. However, it is not the kind of option you have no choice but to go for.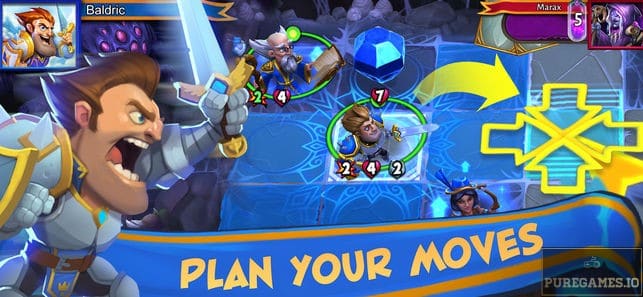 If you have not already fallen in love with the first Hero Academy, you will be able to have your chance with the sequel. Heck, if you already had gotten to fall in love with it, then you'll be welcoming Hero Academy 2 with open arms! There is a reason why millions of players go head over heels for these games: They are pretty darn fun. Join in the fun by downloading this game onto your phone. You'll never know what you may be missing out on if you don't get to try it out, after all. It is not every day this kind of strategy play gets to embrace the mobile market.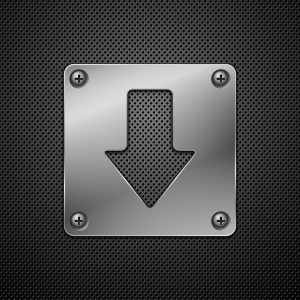 Download Hero Academy 2 APK for Android/iOS
Select a file to download:
Download Hero Academy 2 v1.35.1824 APK