Publisher

Two Hands Games

Platforms

Android 3.0+;

 iOS 6.0+

Price

Free

Size
70 MB
Latest Version
1.06.01
What's better than being a Jester of Dungeons? Why, how about a Lord of Dungeons? This game is a free to play quest for the ages as you seek to build up your team and take on the big leagues. Lord Of Dungeons is a game of management. You combine combat tactics with overseeing a kingdom. As far as this game is of consideration, it does what it sets out to do pretty well. In a similar fashion to other games like Sid Meier's Civilization VI, this intriguing little game is set in majestic medieval, where centuries-old battles between kingdoms and powerful clans have once existed.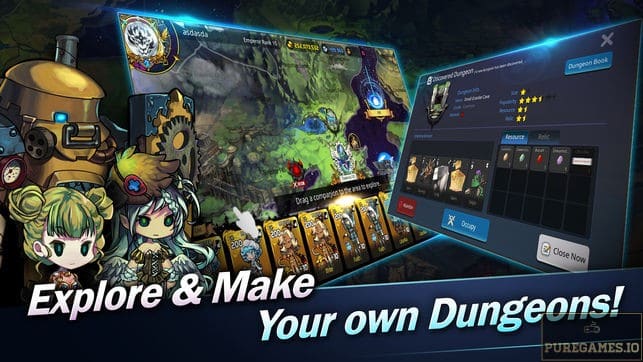 As you are managing the kingdom, you can build and develop various facilities such as a bank, tavern, restaurant, hospital, market, bathhouse, university, parks, general store, or library in town. Players are also able to trade on the auction, collect enormous wealth, recruit companions and expand dungeons with gold and resources of the facilities. The amount of options present for sprucing up these places is surprisingly plentiful for this kind of game, which certainly wasn't an aspect I was expecting to have such a big focus. It is interesting at first, but it is not something out of the ordinary. I just didn't think that was the direction the game was going to go.
You could be able to increase the quantity and profit of the facility by expanding the town. You'd also get to save time and resources by establishing an "association" when all conditions are met. These essentially serve as challenges in the game for you to conquer. Players would also learn a thing or two about town management, profit research, personnel, and economy as they go through the methods necessary to manage their bases.
The one problem I have with the game is that it tends to play itself rather too straight. Lord of Dungeons isn't too far off of what a lot of other games of its kind do. While casual players would be able to get into it no problem, those that have played a game like it before may have already seen everything it has to offer in one way or another. Even a small dose of originality could have let this game come a long way.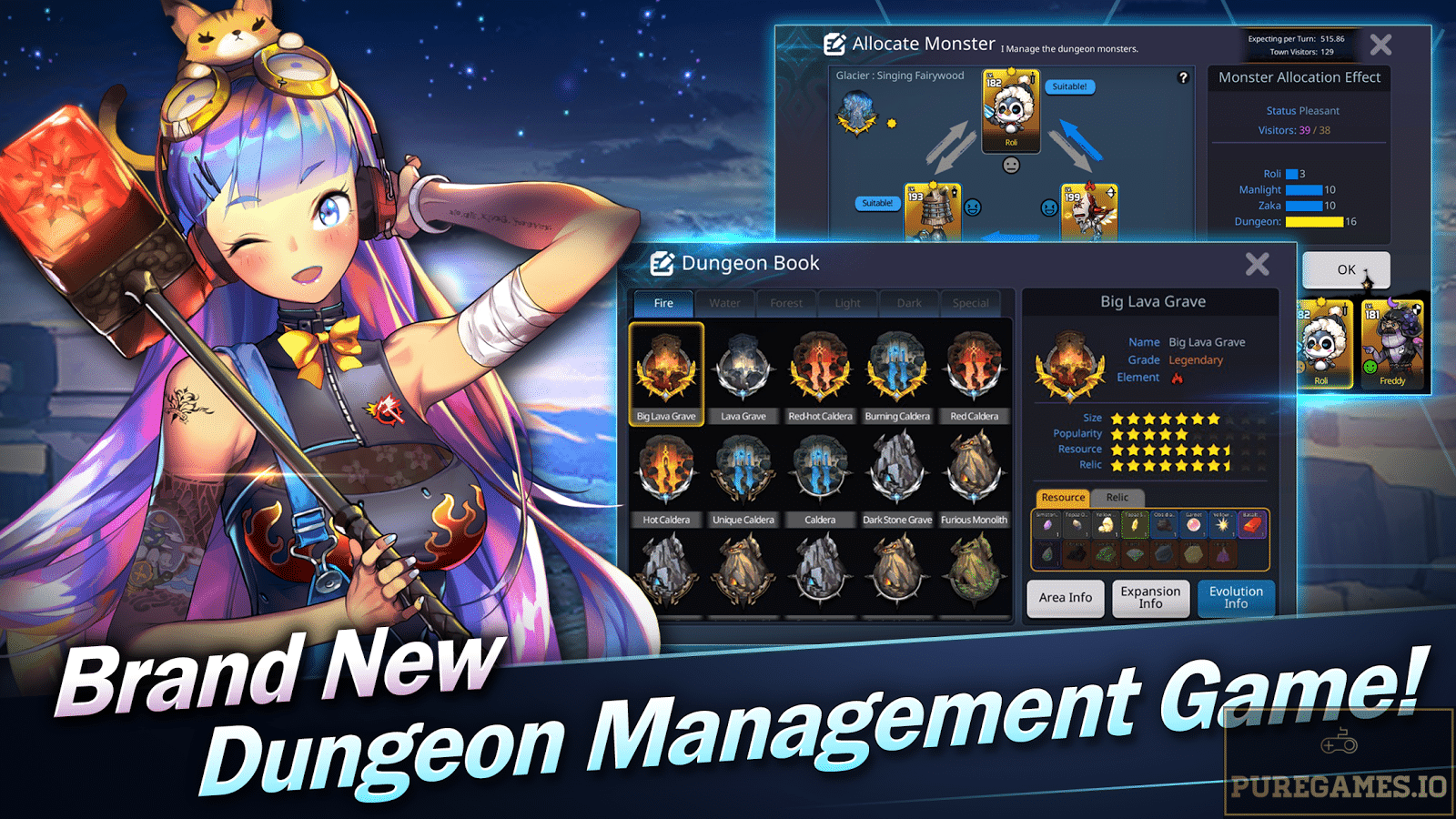 Nevertheless, I think Lord of Dungeons is a good time provided that you are relatively new to the genre. It's something that entry-level players could easily latch onto for its content. I am just not entirely sure if I could say the same for veterans. I suppose there's nothing wrong with more of the same, but at some point, you'd have to be able to step up your game. Two Hands Games may as well keep this in mind if they plan on making more entries. If they continue to do the same thing over and over, they would reek of utter stagnation. We all would not want that to happen, would we?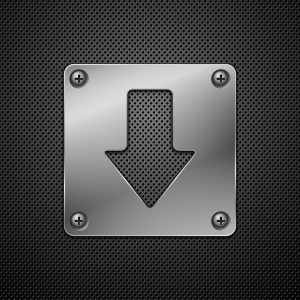 Download Lord of Dungeons APK for Android/iOS
Select a file to download:
Download Lord of Dungeons v1.06.01 APK