| | |
| --- | --- |
| Publisher | Ketchapp |
| Platforms | Android 4.0.3 and up |
| Price | Free |
| Size | 51 MB |
| Latest Version | 1.4.2 |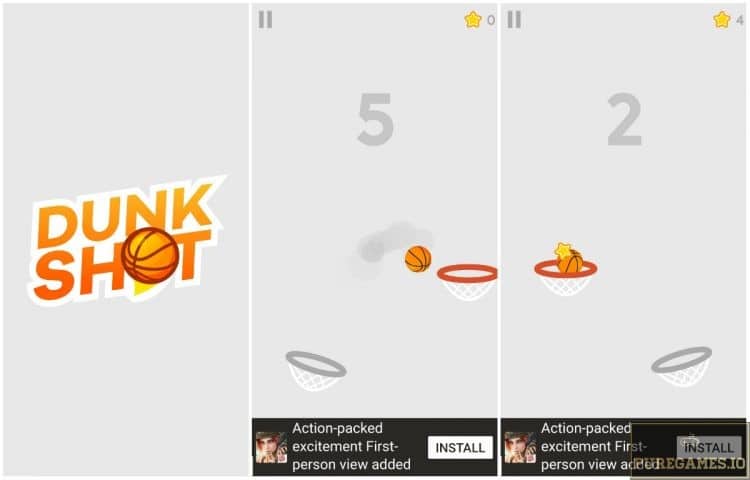 Simple yet fun and surprisingly addictive! This is what exactly you can experience when you download Dunk Shot by Ketchapp. It is a very simple shooting game but definitely requires skills to master. As what the title connotes, your goal in this game is to shoot the ball from one basket to another. Players are encouraged to get the highest score as possible by dunking the ball to as many nets as he possibly can. If you think you are skillful enough, feel free to download Dunk Shot and see how far you can go.
Unlike any Basketball-inspired games, Dunk Shot is characterized by its overall simplicity. It is not a basketball simulation to begin with. The game will only feature a plain blank screen with a basketball net that will appear one after another. You are probably aware of Voodoo's Flappy Dunk. Dunk Shot is quite similar in terms of the graphical presentation but differs entirely in gameplay. Prove your dunking skills and download Dunk Shot to see if you can become the next Dunk Shot superstar!
The Gameplay
The mechanics for Dunk Shot are simple and easily manageable yet surprisingly tricky as it gets challenging as you progress. The task is to shoot the ball to the next basket. In order to do so, you must tap , hold and drag the ball aim and release it to shoot. A trajectory will appear on the screen to help you shoot more accurately. You earn a score for each successful shot.
Despite the apparent simplicity, those who download Dunk Shot will be surprised of its overwhelming features. The difficulty of the game will drastically increase as you progress. To top it all, the game also features separate Challenges and also the ability to customize your ball.
Mastery
If you wish to download Dunk Shot, you should know that it is not going to be an easy task. It could be a little frustrating to some gamers. You cannot simply master the game in one attempt and it definitely takes a lot of practice. Accuracy plays an important role to maximize your score in this game. You should learn how to properly aim the ball by setting your trajectory correctly. Players must look for the right angle to shoot the ball. You score Perfect if you successfully shoot the ball on the net without touching the ring. A perfect shot scores 2 Points.
Same thing goes if you successfully bounce the ball from the wall to the net. A basic shot, on the other hand scores 1 point. What really makes the game more interesting is the fact that the position of the net randomly and dynamically changes for each attempt. Please take note that if you drop the ball, the game will come to a quick end. This will give you no other option but to start back from the very beginning.
Unlock Skins
Another great feature you will enjoy when you download Dunk Shot is the overwhelming skins to unlock. There are two unlockable features in this game; the balls and the themes. You can unlock new balls in many different ways. Players can unlock balls through Stars (common virtual currency) which you can earn from the game or through other methods.  You can collect them by watching Rewarded Videos or through the FREE Gift option where you hit a Piñata.
Video Balls are skins you can unlock by watching ads while Mission Balls are skins you earn by completing missions. Challenge Balls are skins you unlock by completing challenges while Secret Balls are earned through undisclosed goals. There are also Fortune Balls that you can earn from the Daily Bonus Spin wheel. Players can also unlock Themes through Tokens.
Verdict
Dunk Shot is generally simple and fun. It doesn't require much skill but still offers a decent challenge. The notable downside however is the overwhelming advertisements. Expect to see tons of ads when you download Dunk Shot which is quite common in most Ketchapp mobile games. On a brighter side, the game is relatively small and it will not consume much of your device storage. Above all, it works perfectly fine even without internet connection! Have fun!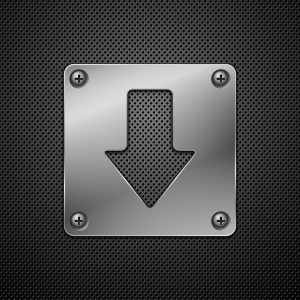 Download Dunk Shot APK for Android/iOS
Select a file to download: