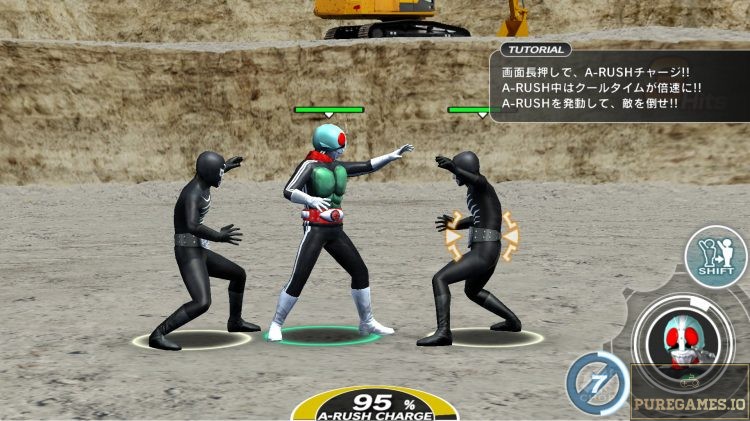 Even before the widely popular Power Rangers, we once have the iconic Kamen Rider or Masked Rider series. It starts off as a manga and eventually adapted into a live action series and movies. It's probably one of the most popular tokusatsu along with other iconic series like Godzilla and Ultraman. It follows a story of young teenage boys who transform themselves into a masked superhero. Their mission is to defeat the dark forces and bring the peach back to earth. Interestingly, you can finally play as your favorite Kamen Rider through this new game from Bandai. If you download Kamen Rider City Wars, you'll engage yourself in a series of epic mission along with other heroes.
In Kamen Rider City Wars, the heroes will unite once more to protect the world from another chaos. Interestingly, this game is more than just an action-packed role playing adventure. The game combines both RPG battle and City Building element. There are definitely lots of things to explore when you download Kamen Rider City Wars. Not to mention the amazing graphics and the iconic Kamen Rider theme songs that you can access in this game.
The Gameplay
The mechanics for this game are very simple and easily manageable yet still requires skills and strategy to win. Interestingly, the game will take you to two main phases, the battle and the building phase. The battle phase takes you to a turn-based combat adventure. You face against enemies in an impressive emi-3D battle. Each Kamen Rider has different set of skills that you can enhance to make them more efficient.
One of the most interesting parts of the game is the City Building phase. Here, the game prompts you to an almost empty city. Your goal is to make the city grow by building various facilities and houses. Much like traditional empire building game, each building has different functions. The more buildings you have on your city, the more powerful your riders will be.
Unlock Riders
One of the things you will certainly enjoy when you download Kamen Rider City Wars is the ability to unlock more Kamen Riders. Take note that the game will not just focus on a certain character. In fact, if you download Kamen Rider City Wars, you'll get the access to almost all Kamen Riders from the franchise. These include popular Kamen Riders like Kamen Rider Black, Super-1, Hibiki, X, V1-3, Kamen Rider Wizard and many more. It's probably the best Kamen Rider series crossover!
It's true that players can use them but not all are easily obtainable. In order to unlock riders, you must have enough R Energy to purchase them. Players obtain the R-Energy from Power Plants which is why it's also important to pay attention to your city status.
Complete The Quests
One thing you should know when you download Kamen Rider City Wars is the game's core objective. In order to advance in this game, the players must complete the series of quests. It works the same way with typical empire building game. Quests often involve building new facilities, upgrading and sending Riders on missions. Completing quests will help you earn rewards which are in form of Effect Cards, resources and money. Some of these items are used to upgrade cards, enhance riders or improve buildings.
Speaking of buildings, players should know which buildings to prioritize. Each has different function but you should know which one to focus on. Headquarters for instance is the heart of all the buildings as they raised the production rate and efficiency of other facilities. Power Plants on the other hand are the only key to generate R-Energy and unlock new Riders.
Take Advantage of the Effect Cards
Just because you have the rarest rider doesn't mean you can win battles easily. In order to make your Riders more efficient, you must equip them with Effect Cards. Each Rider has a skill tree which you can upgrade using R-Energy and Stones. You can access the Gasha Page to obtain effect cards in exchange with Hero Stones. A Rider can also enter a so-called A-Rush Mode once the A-Rush Charge Meter is filled up.
A-Rush Mode will give your riders a temporary drastic boost on their stats which can be very handy when dealing with boss battles. Above all, players can hear the iconic Kamen Rider theme song during the A-Rush mode.
Verdict
Whether you are a big fan of Kamen Rider series of not, I do not see any reason why you should not download Kamen Rider City Wars. It is filled with right amount of action accompanied by an addictive city building adventure. The graphics are well-crafted too. The only downside is the language barrier. The game is solely translated into Japanese. You can however look for some guides online to help you in navigation.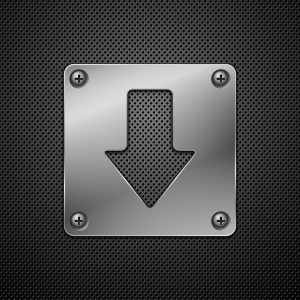 Download Kamen Rider City Wars APK for Android/iOS
Select a file to download:
Download Kamen Rider City Wars v1.2.3 APK