| | |
| --- | --- |
| Publisher | KingsGroup Holdings |
| Platforms | Android 4.1 and up |
| Price | Free |
| Size | 78 MB |
| Latest Version | 1.4.3 |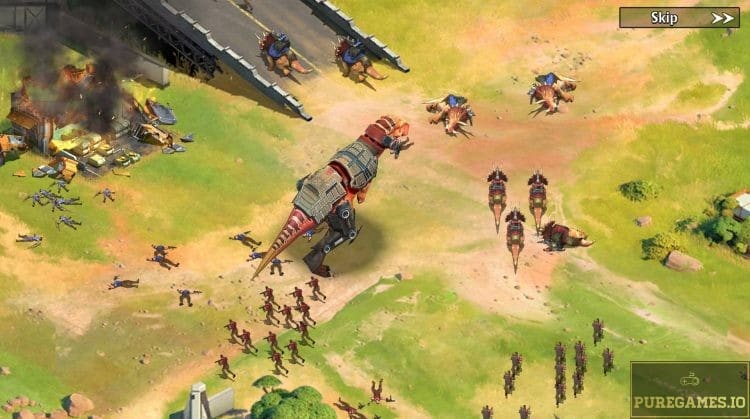 Dino War: Rise of Beast takes you to an action-packed adventure that merges both pre-historic and futuristic period. The game takes you to a time where Dinosaurs are not extinct and people are taking advantage of their strength and use them primarily as weapon. This is the time when these monstrous beasts are dominating the planet and people are fighting for their own survival. If you think you are skillful enough to survive, feel free to download Dino War: Rise of Beast and see how far you can go.
Interestingly, Dino War: Rise of Beast is a MMO Strategy game. This game is more than just a battle with dinosaurs! It requires you to build a strong base, establish an indestructible army, and win an all-out battle to survive.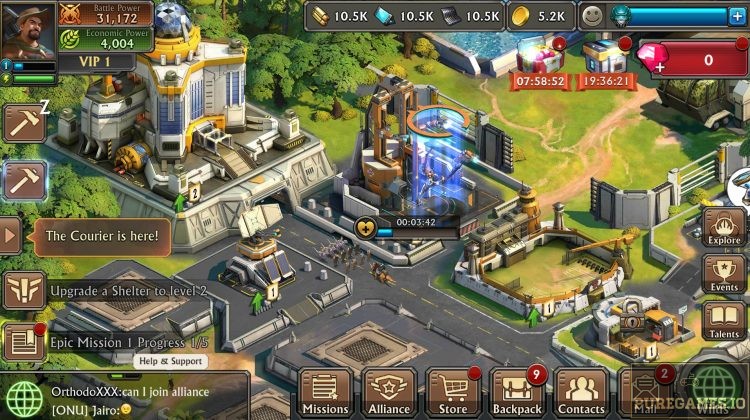 The Gameplay
The game welcomes you with a cinematic introduction showing the epic battle between Lieutenant Stryker and Dr Claw. His technology allows him to create a stronger breed of predators like the armor-plated TRex and Knuckles (an armored gorilla). Like most MMO Strategy game, the first part of the Dino War is quite a challenge and extremely demanding. The game will ask you to manage your base and build necessary buildings so you can gather enough resources.
The game takes you two different phases; the Building phase where you build and upgrade your facilities and the Battle Phase where you enter the battlefield.  In the entire course of the game, player must accomplish quests and missions. You are most likely to spend most of your time upgrading your buildings and recruiting armies. The combat system, on the other hand, is automatic but you can set the formation and configure the number of troops you want to send before engaging on the battle.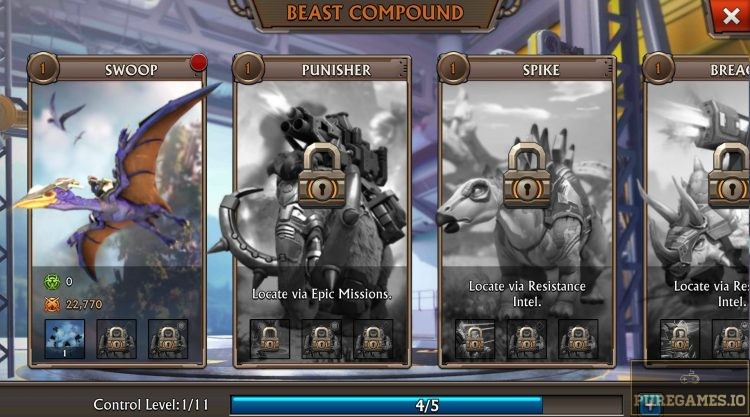 Dinosaurs!!!
Of course, it is not a Dino war without dinosaurs! The highlights of this game are these monstrous Jurassic beasts. Due to the beast-fusion tech, these dinosaurs have become a powerful predator. The dinosaurs have become a weapon of destruction. They are equipped with heavy armor and powerful weapons.  You basically start off with a pterodactyl, a winged beast which is referred here as Swoops. Eventually, you can capture more beasts and train them into their full potential.
You can upgrade your beasts in the Beast Compound. Each of them has weapons you can optimize and skills that you can upgrade. The higher the level, the more destructive they become and the greater your chance to win a battle. Some of the beast includes Punisher (Mammoth) , Breacher (Triceratops) and Thunderfoot (Apatosaurus). Eventually you can also acquire the infamous Knuckles (Giant Gorilla) and Havoc (T-rex). If you like everything about dinosaurs and you appreciate Science Fiction, you should definitely download Dino War: Rise of Beast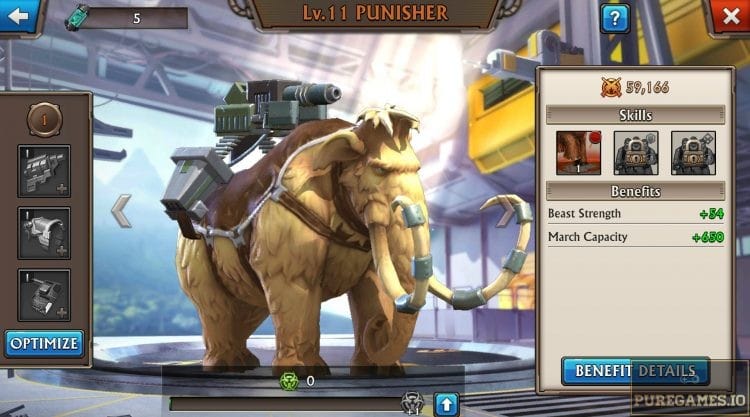 Expedition, Exploring Wilds and Alliance
Another interesting element you can find when you download Dino War: Rise of Beast is the ability to explore and build alliance. Expedition is a part of the game where you engage on a series of battle. You will be opposing against computer generated opponents. The main purpose of expedition is to collect various resources which you will need for upgrades.
You can also explore the Wilds and hunt for different powerful beast. The Wilds will not just feature beasts but will also prompt you to a huge map showcasing bases from different online players. This gives you an option to attack a base or help your ally.
Speaking of which, one of the most engaging elements of the game is the multiplayer component. A player has the option to join an Alliance. This allows players to fight against another team or engage on a solo battle. You can also take advantage of your alliance by asking help and reinforcements.
Missions!
Interestingly, Dino War features three set of missions; Core Mission, Growth Mission and Epic Mission. Core mission is more like the most basic quest. You can only accept one Core Mission at a time. Growth Missions, on the other hand, are progressive assignments while Epic Mission is mostly composed of 5 or more assignments. Completing each mission grants you with amazing rewards which could be in form of resources, money or better yet a beast!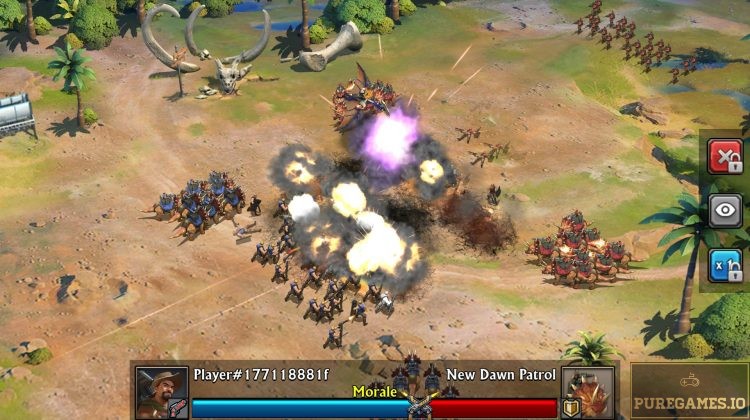 Verdict
Dino War: Rise of Beast is definitely a huge game. There are too many areas to explore which gives the game a remarkable longevity. You may not feel the challenge on the first part of your journey but the game gets more exciting as you progress. The Graphics are well executed which is also matched with a compelling plot. The gameplay could be a little confusing at first but you'll get used to it eventually. Overall, Sci-fi lovers will surely enjoy this futuristic take to prehistoric creatures. Feel free to download Dino War: Rise of Beast and let the epic dino war begins!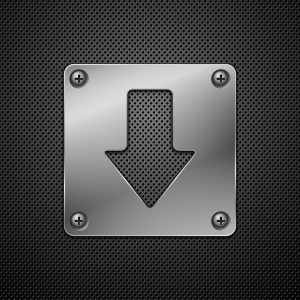 Download Dino War: Rise of Beasts APK for Android/iOS
Select a file to download:
Download Dino War: Rise of Beasts v1.4.3 APK