| | |
| --- | --- |
| Publisher | Tree Men Games |
| Platforms | Android 4.3 and up |
| Price | Free |
| Size | 370.7 MB |
| Latest Version | 1.0.0 |
PAKO is back for more action and fun! Three Men Games will bring the action-packed high speed chase adventure and this time with vast of wonderful improvements. PAKO 2 takes you to an intense and non stop high speed pursuit where you play the role of an insane driver trying to escape the police. To set some expectations, the game is about violence and crime which makes it not really suitable for young gamers. PAKO 2 is a unique racing game in many levels. It offers unique graphics and one-of-a-kind gameplay. If you think you are skillful enough to master this game, download PAKO 2 and see how far you can go.
The game doesn't follow a story but if you have seen games like Grand Theft Auto or other similar games of the same category, PAKO 2 shares a lot of similarities. This game features an open world that you can freely explore. The challenge however is the fact that you are constantly being chased by police and you must either avoid them or destroy them. Don't worry, you are accompanied by another character who will shoot anything that chases you behind. If you are up for an intense mission, feel free to download PAKO 2 and see what else the game has to offer.
The Gameplay
The mechanics for PAKO 2 is generally simple. The mission is to move or drive the car from one point to another.However, this is not going to be an easy task because police will constantly chase you.Unlike Grand Theft Auto where you need to commit crime in order to become wanted, in PAKO 2, you are already a criminal right after you hit the first spot. The game starts with Devil's Plain where you will be asked to reach your first destination. It is very interesting to note that this game will run continously as long as the car is still intact. Just prevent the car from sustaining too much damage or the game will come to a quick end.
The controls are very simple yet surprisingly tricky. It needs lots of practice and mastery in order to maximize your chances of surviving in this game. The vehicle will move automatically and the only movement you can manipulate is the ability to steer left or to steer right. Simply tap the left portion of the screen to move left and tap right to move right. You can tap both to hit the brake. Navigation is also quite a challenge since it doesn't feature a map to guide players. Instead, you need to follow the arrow that will point you the right direction.
Unlock Cars and New Locations
One of the best parts you can enjoy when you download PAKO 2 is the overwhelming amount of cars you can eventually unlock. Prior to your actual mission, you will be asked to select your preferred car. Initially, you can only select between two free vehicles; the Sedan and the Van. Interestingly, each car will vary in terms of attributes such as Health (HP) and Speed. They will also vary in terms of the weapon they are equipped with. The weapons will start from basic pistols to sub machine guns.
It is also interesting to note that aside from the Devil's Plain (first map), you will eventually unlock other locations. You earn rewards or virtual money every time you play the game. The amount of money you earn will defend on how long you managed to survive and how many missions you managed to accomplish. Therefore, the longer you stay, the more rewards you earn and the greater the chance to unlock new vehicles or location.
Unique Graphics and Leaderboard
One of the most interesting elements you can find when you download PAKO 2 is the unique graphics. Appearance wise, PAKO 2 takes you to a 3D map presented in a top-down perspective. You can however unlock the Chase Cam or Camera mode by purchasing anything from the game's in-app store. The graphics are very unique and somehow reminds me of those Unity games from Ludum Dare challenges but in a more polished way.
The game also features a leaderboard system which allows you to compete against other players through the interactive score chart. This, however, will display only the top players so if you are skillful enough, you might see your name posted on the chart.
Verdict
PAKO 2 is a great game. It offers simple yet surprisingly fun and addictive gameplay. Since this is an open world and you are free to do anything, everything is a possibility. The unpredictability of the game provides PAKO 2 an incredible replay value and an impressive longevity. Interestingly, the game is currently available for both Android and iOS devices and you can download PAKO 2 for free!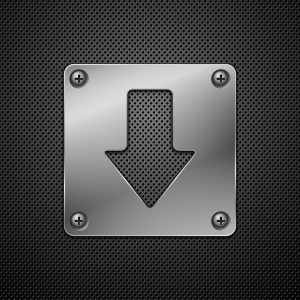 Download PAKO 2 for Android/iOS
Select a file to download:
Download PAKO 2 APK