| | |
| --- | --- |
| Publisher | Gameloft |
| Platforms | Android 4.0.3 and above |
| Price | Free |
| Size | 93 MB |
| Latest Version | 5.6.0h |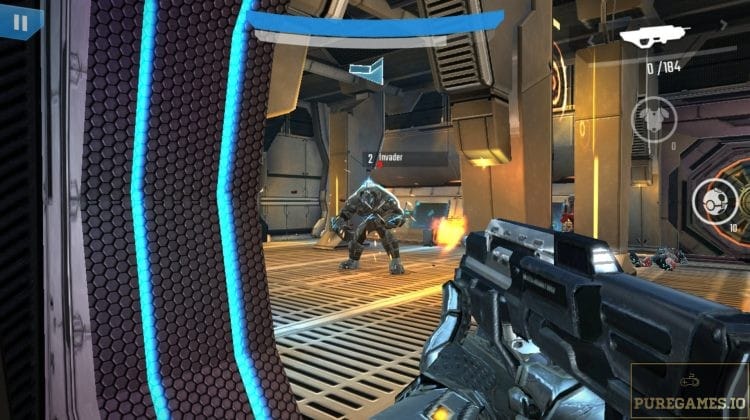 Gameloft never failed to deliver great and high quality games on mobile. The company is behind some of the most amazing games today such as Asphalt, Modern Combat, Dragon Mania and Dead Rivals to name a few. N.O.V.A Legacy is another impressive mobile game that will take you to an action packed adventure. It's a 3D first person shooter adventure that takes you to an epic intergalactic journey. The concept of this game is not really new and in fact, N.O.V.A Legacy is just a remaster version of the original 2009 game. Android phone users should definitely download N.O.V.A Legacy and experience a vast of wonderful changes from the original series.
N.O.V.A Legacy follows a story of captain Kal Wardin and his battle against the Xenos and his mission to protect the alliance known as NOVA (Near Orbit Vanguard Alliance). All through out your journey, you will be assisted by your virtual companion Yelena who will give you all the instructions you need. Using your trusty weapons, you must eliminate all the enemies you will encounter along the way. If you think you are skillful enough to survive, feel free to download N.O.V.A Legacy and see how far you can go.
The Gameplay
The mechanics for this game are generally simple and easily manageable. As far as the gameplay is concerned, N.O.V.A Legacy is notably similar to other classic games. It might remind you of popular console games like Metroid and Halo Series. You will also notice notable similarities with other Gameloft games like Modern Combat. N.O.V.A Legacy is a first person shooter adventure game that takes you to a futuristic environment. Here, the player will navigate from one room to another while completing a series of quests or mission.
The controls are simple yet tricky at the same time. You navigate around the 3D map by simply swiping your finger around the screen. The camera will move to whatever location you want by simply swiping the finger left, right, up and down. The gun shoots automatically but you must skillfully move the crosshair or the reticle to the target. You have the ability to switch from one weapon to another during the game. A level is cleared when you managed to finish the given task.
Missions and Weaponry
One of the things you will enjoy when you download N.O.V.A Legacy is the ability to craft weapons. Since the game will take place in the far future, kindly expect that the weapons are beyond imagination. What makes the game more interesting is the crafting system which allows you to craft your personal weapon that you can use primarily during your mission. Speaking which, every time you complete a level, you will earn various rewards in return. These rewards can be in form of new weapons or other special items you can use for upgrades.
There's an overwhelming amount of weapons and armors to unlock and to upgrade. The higher the upgrades the more effective and efficient your character will become. It is also interesting to note that the game's main campaign of the story mode will rely mainly on missions. These missions should be taken sequentially in order to progress and they also vary in terms of objectives. Normally, a typical mission will ask you to reach certain location in the ship, activate certain mechanisms or eliminate certain enemies.
HD Graphics and Multiplayer campaigns
One of the most notable things you will enjoy when you download N.O.V.A Legacy is the impressive graphics. This is a remaster version of the first NOVA game released in 2009 for iOS. The N.O.V.A Legacy embraces many features from the original game but also offers a vast of wonderful changes for better game experience. One of which is the graphics which is now in high definition. Aside from the graphics, the game notably offers new weapon upgrade system, a power meter and more.
N.O.V.A Legacy also offers other campaigns aside from the main story mode. The game has Death Mode where you compete against other real time players in a survival challenge. There's also an equally attractive and challenging 4v4 team battle system where you get allies and you will oppose against another team.
Verdict
N.O.V.A Legacy is truly an impressive First person shooter. It captures the same remarkable gaming experience brought by Modern Combat. Definitely a game that will not disappoint and will meet all your gaming expectations. It has remarkable graphics and a very smooth and addictive gameplay you will absolutely enjoy. The game is currently available on both iOS and Android devices. You can download N.O.V.A Legacy for free. Good luck and have fun!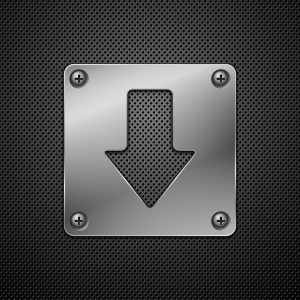 Download N.O.V.A. Legacy for Android/iOS
Select a file to download:
Download N.O.V.A. Legacy APK