Publisher
Promedia Studio
Platforms

Android 4.1+;

 iOS N/A

Price

Free

Size
35.2 MB
Latest Version
1.1
It's true that mobile games are made for everyone. Boys and girls alike can enjoy shooting games, action games, adventure games … just the same. But then there are games that are made only for girls, like Classy Wedding Salon by Promedia Studio. It is a casual game that is very simple yet is captivating, especially to girls.
In Classy Wedding Salon, you are a stylish of your main female character in her wedding day and also for her best friends who come to celebrate the day and you might think of them as bridesmaids. The ultimate goal of the game is to help them pick the most suitable, good-looking outfits for the day and for the photo session where our character's friends take turn to take photo with her. So it is necessary to "get everyone dressed": put on clothes, make up, change hair style and more.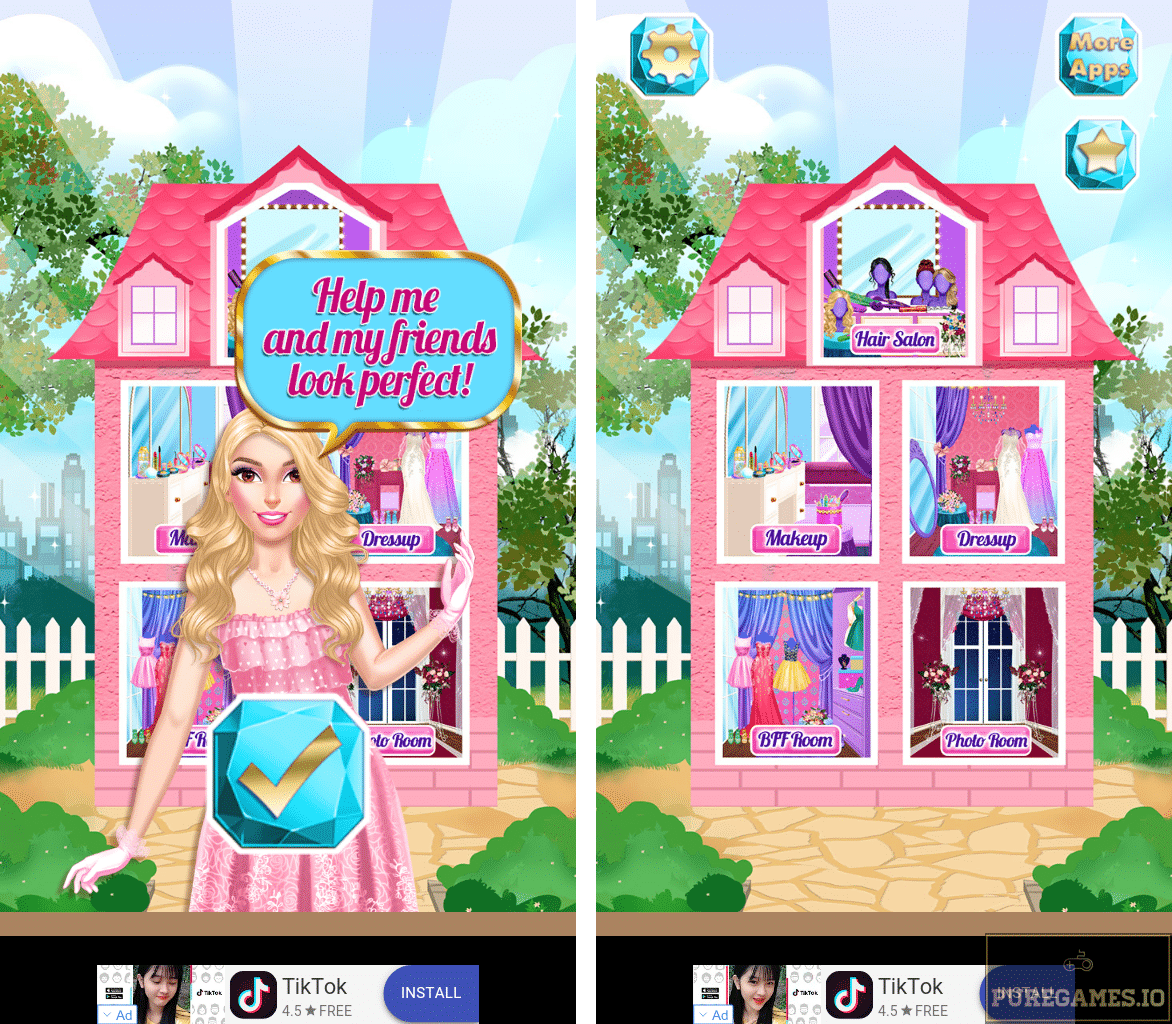 From the basic gameplay described above, you can understand why girls would want to play the game, right? Other than dresses, skirts, shirts, trousers, shoes, you can also choose to let the characters wear gown, necklace, gloves, purse, tiara and some other accessories. And not just outfit, you can change the characters' hairstyle, apply different styles of make ups on them.
The game's colorful and cute graphics should be an aspect that makes it is more attractive to girls than to boys.
On the game's main UI, you can see different rooms of a house. There are Hair Salon, Makeup room, Dressup room, BFF room and the last one is Photo room. Each room is limited to one certain activity. For example, you can only "play" with hair when you are in Hair Salon. Applying lipstick or eye make up, among other activities, is in the form of a simple mini game.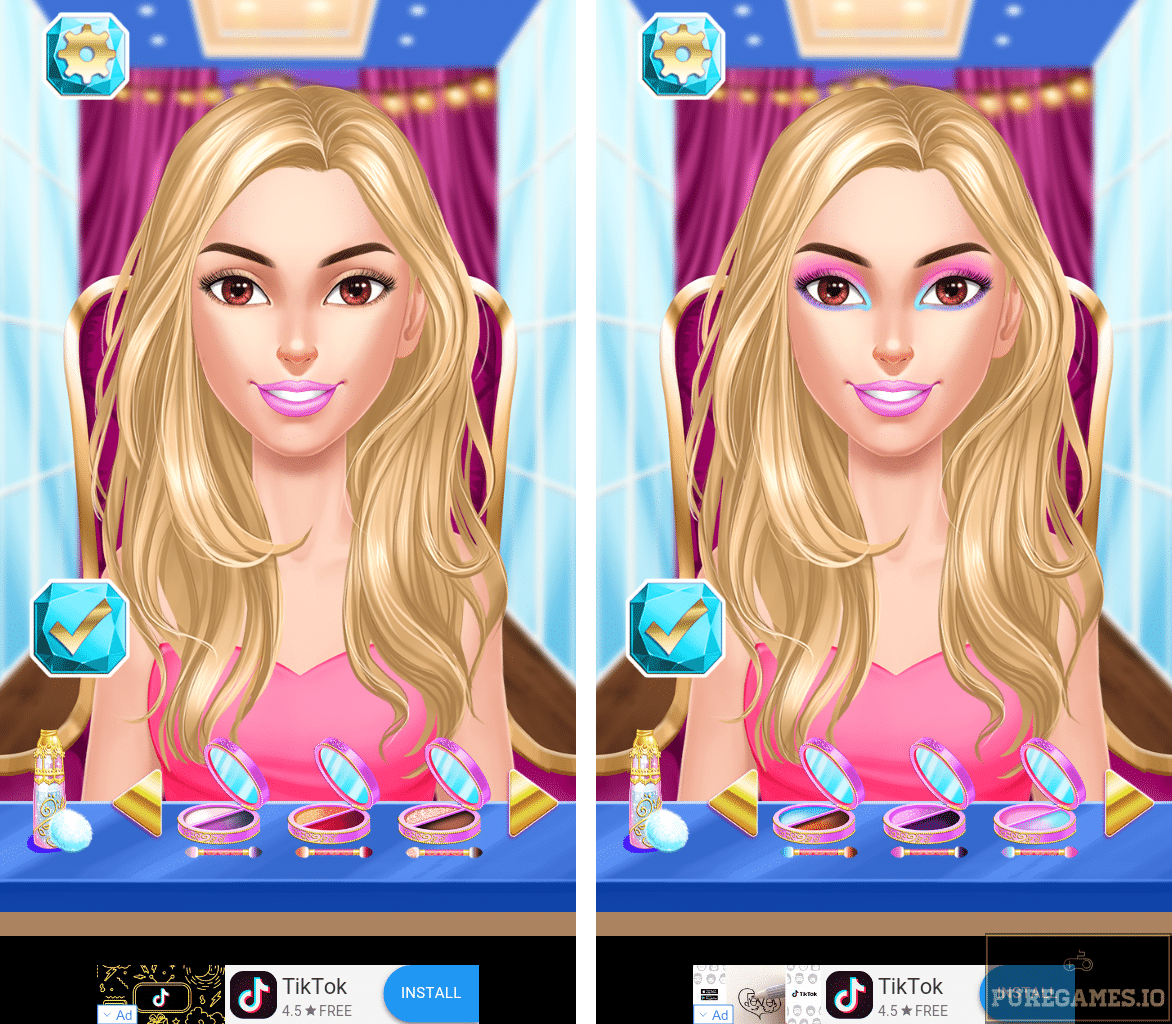 One big down point of the game is that it has so many ads. They pop up almost every time you switch from a room to another.
The game can be used as an educational tool to teach children vocabulary, colors, shapes and so on. The visual should make it easy to remember. But it can be addictive so we should actively get involved to keep everything under control.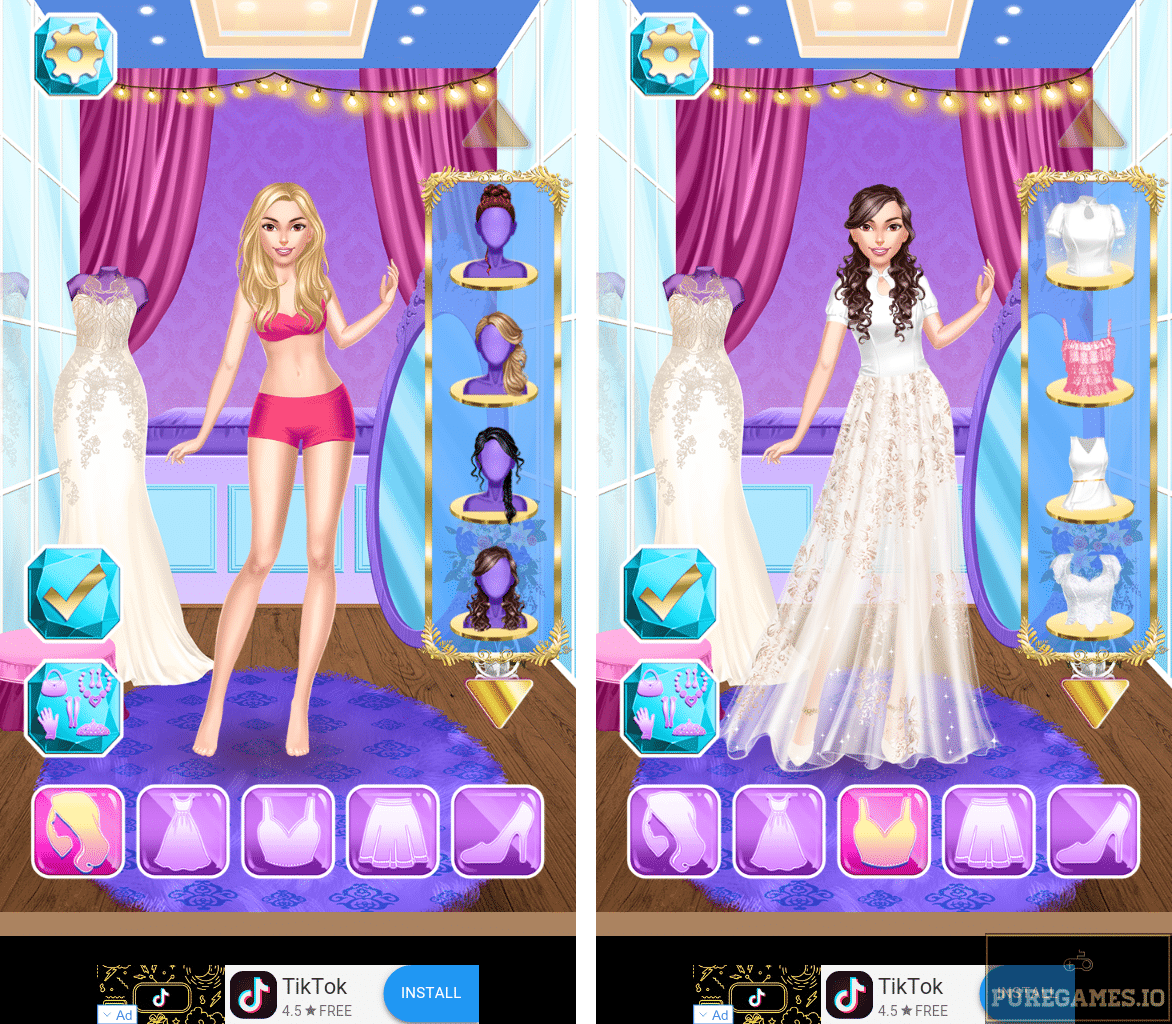 Classy Wedding Salon is an offline/single-player game so you can freely enjoy the game once finished downloading it, without internet connection. Promedia Studio has only made games are similar to Classy Wedding Salon so far, yes a lot of them. So if you like Classy Wedding Salon, be sure to check out other games made by Promedia Studio too.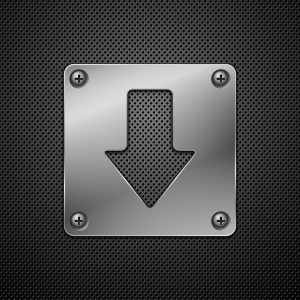 Download Classy Wedding Salon for Android/iOS
Select a file to download:
Download Classy Wedding Salon APK