| | |
| --- | --- |
| Publisher | GAMEVIL |
| Platforms | Android 4.1 and up |
| Price | Free |
| Size | 79 MB |
| Latest Version | 2.1.3 |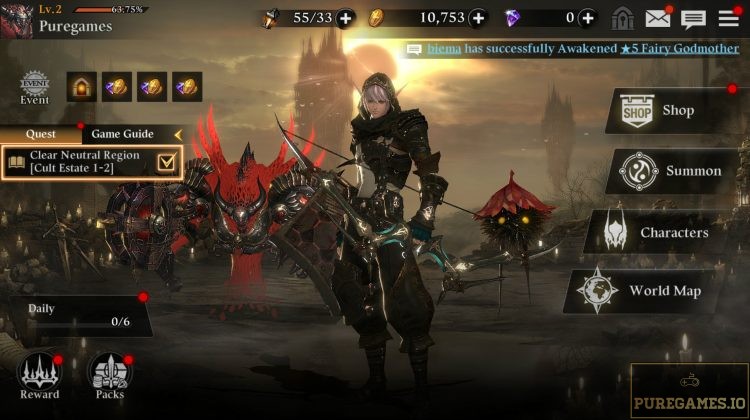 From the makers of some of the greatest RPG on mobile like Zenonia series, Royal Blood and Dragon Lace, GAMEVIL releases another epic game for us to enjoy. Heir of Light is a game that will definitely surpass your expectations. It is not a bold-claim at all! This game offers a remarkable graphics that makes you feel like you're playing a game meant for higher gaming consoles. It is even complimented with an amazing and highly compelling plot and a unique gameplay. Feel free to download Heir Of Light on your mobile and see what this game has to offer.
The game welcomes you with a very cinematic introduction that will narrate every important details that you need to know before setting yourself in an epic journey. Generally, Heir of Light will take you to a post-apocalyptic environment. The darkness ruled the world and left it in such great chaos and terror. The battle between good and evil lasted for eons. Your character is the last Heir of Light who has the ability to summon creatures and so-called Saintess. The prophecy dictates that you are the only and last hope of mankind. If you think you have what it takes, download Heir Of Light and let your epic journey begins.
The Gameplay
Heir Of Light follows a very simple mechanics yet requires a lot of mastery in order to perform well. The main objective is to play the role of the Heir which allows you to summon creatures on the battlefield and defeat all the enemies. It all started when you are about to be killed by Enoch but a talking book suddenly approached you about your destiny. Being a Heir of Light, you are granted with ability to summon creatures of Light and unleash their power.
In order to defeat Enoch, you must gather all the heroes and get enough skills and experience to finally put the world back to harmony. The combat system is merely automatic. You start off by selecting the creatures you want to deploy. Once on the battlefield, all of them will attack the enemies without any manual activation. You can however arrange the attack sequence which allows you to strategize the battle.
Superior Graphics
One thing you will surely enjoy when you download Heir Of Light is the superb graphics. The superior graphics will not just end on its cinematic introduction. Players are treated with remarkable and visually stunning details in the entire course of the game. The introduction of Enoch and its epic battle with the Saintess is absolutely amazing. Considering that Heir of Light is a free-to-play game on a mobile platform, this game will definitely surpass your expectations.
The character design is equally impressive. Interestingly, the creatures you can summon offer an interesting diversity. The characters were illustrated similarly with those epic MOBA games. From aggressive monstrous creatures to adorable yet surprisingly deadly little Gretel. The game is also accompanied with eerie and enigmatic music and effects which sets the dark theme perfectly.
Summon, Quest and World Map
One of the key elements of this game is the Summon system. If you download Heir Of Light, you will get the opportunity to unlock more than 30 different heroes. Each has different set of skills and abilities. In order to summon however, you must gather enough Rare stone and gold. You can also upgrade their individual skills and also their gears to make them more efficient in every battle. Speaking of which, one thing you will enjoy when you download Heir Of Light is the ability to form your ideal team before sending your troop to battle.
As you enter the world map, each stage will feature a giant boss to defeat and it requires you to send certain amount of characters in the battlefield. Simply select your preferred heroes and proceed to the actual combat. The battle can be done automatically but you can still manually assign the sequence of their attack. Tap the skill icons for each character to indicate which skill should go first and which one to follow. The quest is basically the main mission in this game. You need to complete the first quest in order to progress to the next one. It is also the only way to unlock the rest of the stages in the world map.
Verdict
With incredible visually stunning graphics and well-polished gameplay, it is impossible not to adore this game. The story is well crafted and if you are the type of gamer who dwells much on an epic story line, Heir of Light is a perfect fit. The amount of dialogues are quite overwhelming too. Overall , it is a remarkable game. Some features though are only accessible through game's microtransaction but that's totally understandable considering that you will not be distracted by annoying ads in this game. Heir of Light is available for both iOS and Android devices. You can download Heir Of Light for Free! Enjoy and good luck!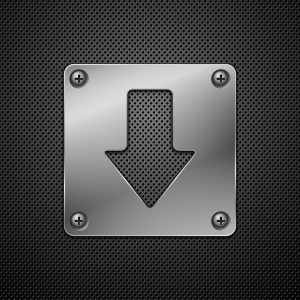 Download Heir Of Light for Android/iOS
Select a file to download:
Download Heir Of Light APK