| | |
| --- | --- |
| Publisher | PIKPOK |
| Platforms | Android 4.1 or higher |
| Price | Free |
| Size | 974.5 MB |
| Latest Version | 1.12.0 |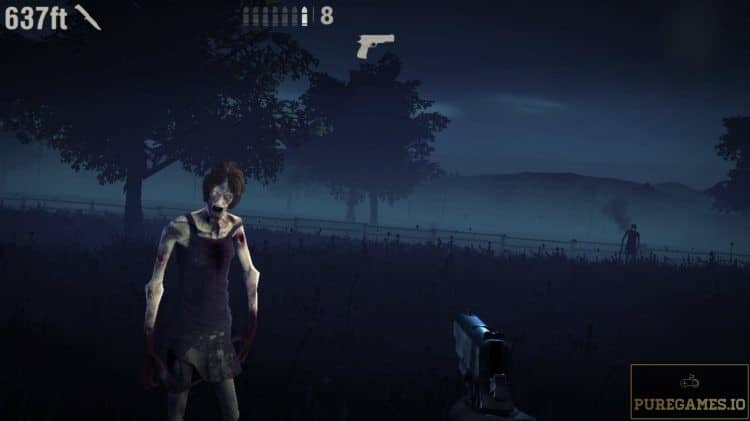 From the makers of the highly acclaimed Into The Dead game comes an equally horrifying sequel! PikPok will introduce us to Into the Dead 2 which takes us to an all new horror survival adventure. If you enjoyed the first game, you will definitely find the sequel even more exciting and challenging. The sequel features a vast of interesting changes which makes the game even more engaging. Into The Dead 2 will now focus more on a story and some notable changes with the gameplay. If you think you are brave and skillful enough to survive this catastrophe, download Into the Dead 2 and let your journey begins!
The game follows a story of James and his journey to find his family. The mysterious plaque is starting to spread out and James was on his way to pick up his family. Unfortunately, his truck crashed into another vehicle. He was able to survive the crash but finds himself surrounded by a horde of zombies. Now, you have to run your way out and save your family before anything bad happens. Your character is initially equipped with basic weapon with limited ammunition. How far can you survive? Feel free to download Into the Dead 2 and see how long can you last!
The Gameplay
The first Into The Dead game is more of an endless runner where you try to run as far as you can and survive. The sequel however is quite an opposite. First of all, it is done in a level by level basis where each level requires to reach certain distance. Unlike the predecessor, the distance counter is presented in a decreasing manner to indicate how close you are on your target point. Once you have reached the target distance, it prompts you to the next level.
We have seen a lot of impressive horror survival mobile game. The Last Day on Earth for an instance features an impressive concept. Into The Dead is equally fascinating. It is very rare to see a horror survival adventure in a First Person Perspective and this game pulled it off in a very impressive way. The controls are simple. You move around by swiping the screen on left and right and you shoot by tapping the screen.
Amazing Graphics and Cut Scenes
One thing you will enjoy when you download Into the Dead 2 is the superior graphics. It takes you to an impressive yet highly horrifying atmosphere adorned with intricate details and incredible music that sets the mood right. You will constantly hear your character catching his breath as he run through a horde of zombies. The intensity can be felt as you try to survive the outbreak. The fact that you only have limited ammo and you can only use your trusty knife once is enough to give you a terrifying horror survival experience.
The map is also changing dynamically per level. If you find the cornfields from the first game terrifying, then prepare for more horror in this sequel. Another thing you will enjoy when you download Into the Dead 2 is the impressive story delivered by a series of wonderful cutscenes. Every time you reaches the end point, the game will conclude in an impressive cutscene showing James' conversation with his family over the phone.
Explore Other Modes
Aside from the Story Mode (main campaignm), you'll also get the chance to explore other modes including the Daily Tasks and Event Modes. Each has different objectives to follow. Events Campaign takes you to the classic Into The Dead Gameplay in which your goal is to survive and run as far as you can. If you managed to meet the target, you'll get rewards in return. Same thing goes with Daily Campaign. It gives you a daily mission to accomplish and you'll earn great rewards in return.
Get Companions and Upgrade Your Weapons
Another interesting element you will experience when you download Into the Dead 2 is the ability to get a companion. Interestingly, this companion is not a human or a survivor but a trusty dog which you will encounter along the way. The companion will have the ability to attack a zombie without the need of player's interaction. To make them more efficient, you must train them by feeding them with treats. You can obtain treats from the shop or through loot bags.
Upgrading your weapon is also an essential thing you must do to increase your chances of surviving. You can gather parts to unlock more weapons or better yet give a weapon a boost before you start your journey. There are many different boosts you can use. Some increases your fire rate while some speeds up your reload. It is also interesting to mention that you can only pick up additional ammo by passing through the glowing crates which you will encounter along the way. If you lose all your ammo, you have no other option but to run and evade all zombies as possible, otherwise, you'll die.
Verdict
Into The Dead 2 is indeed one of the best horror survival in mobile platform. It managed to combine first person shooter and horror survival adventure. With high definition graphics and smooth gameplay, I don't see any reason why you should not download Into the Dead 2 and experience the terror! In some cases, you have to repeat previous levels in order to unlock the rest which gives this game an impressive replay value and commendable longevity. If you're looking for a challenging horror survival game experience, Into The Dead 2 is absolutely a perfect fit!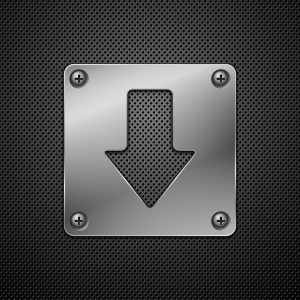 Download Into the Dead 2: Zombie Survival APK for Android/iOS
Select a file to download:
Download Into the Dead 2: Zombie Survival APK