Publisher
Voodoo
Platforms

Android 4.1 and up

+

Price

Free

Size
42 MB
Latest Version
1.2.3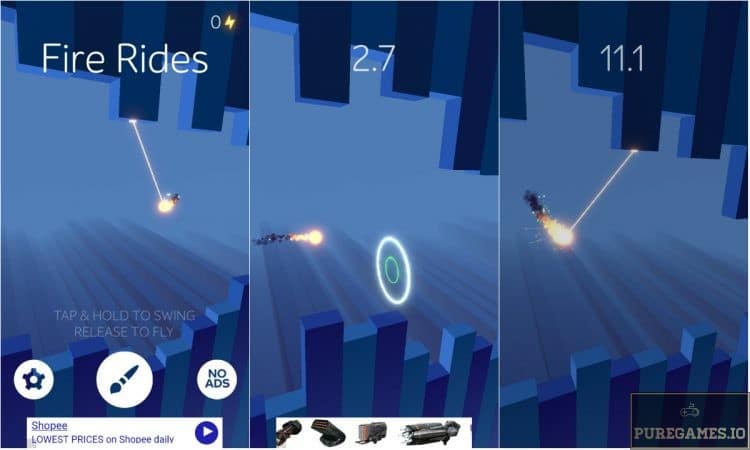 There are so many amazing mobile games today! Some of the most popular genres today includes the famous battle royale where you fight against multiple players and you try your best to survive. There's also the highly addictive io games and the simple yet fun idle games. You will also encounter games that are visually simple yet surprisingly tricky and addictive. If you're looking for such game, Fire Rides of Voodoo is definitely a perfect fit. Swing your way through a geometric cave and reach the farthest distance as possible. Feel free to download Fire Rides and see how far you can go.
Simple, fun and addictive! That's how you can perfectly describe Fire Rides. The main objective is to get the highest score as possible by reaching the farthest distance. In order to do so, you have to swing the magic fireball and prevent it from crashing through walls. If you think you are skillful enough to master this game, feel free to download Fire Rides and let an epic adventure begins.
The Gameplay
Much like most Voodoo games, the first thing you will notice when you download Fire Rides is the game's simplicity. The mechanics are generally simple and easily manageable and it doesn't have any complex rules to follow. The objective is to move and swing the magic fireball through an endless geometric cave. The main rule is to avoid touching the ground or the ceiling. Otherwise, the game will come to a quick end and you have to start back from the very beginning.
The controls are very manageable. You can swing from one point to another by simply tapping the screen. Timing plays a very crucial role in this game. You should know when to tap the screen in order to progress safely to the next point. The main score is based on two factors; the distance reached and the amount of portals you breakthrough.
Breakthrough Portals
Appearance wise, Fire Rides doesn't have much to offer. It prompts you to simple geometric cave with various shades of colors. There is nothing to collect along the way and there's no mechanisms or obstacles to deal with. However, you will encounter various portals. These portals are often located on the center of the cave. Each has a core which you can breakthrough in order to score double.
If you failed to hit the center of the portal, you can still earn an extra point if you break it. Although not mandatory, players can still take advantage of these portals to earn bigger score. As you progress, the portals and their locations are becoming more complexed. Some portals will start to move in certain directions while some are in tricky positions.
Customize Fireballs and Screens
One thing you will surely enjoy when you download Fire Rides is the ability to customize your skins and portals. Since you are not collecting any currency, the only way to unlock portals is by leveling up. If the player earns a new level, he will have a chance to spin a roulette and earn "energy" in return. Energies act as a virtual currency in this game which you can obtain not just from spins but also through challenges.
Players can also unlock new skins by completing various tasks such as playing the game in certain amount of time or day. The game might also ask you to breakthrough portal rings in certain amount of times  and many more.
Verdict
Fire Rides is by far one of the most appealing games from Voodoo as far as the gameplay and appearance are concerned. The game takes you to a repetitive yet dynamically changing map which gives the game some kind of unpredictability. As soon as you reached a new color, it also indicates an increased rate of difficulty. The replay value is surprisingly great as well. Above all, this simple yet fun addictive game can be enjoyed even without Internet connection. The ads however are quite annoying. Nevertheless, it is a great game worth playing!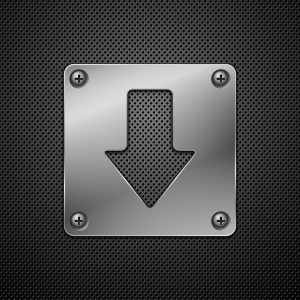 Download Fire Rides APK for Android/iOS
Select a file to download:
Download Fire Rides APK