| | |
| --- | --- |
| Publisher | Tiramisu |
| Platforms | Android 4.1 and up |
| Price | Free |
| Size | 20 MB |
| Latest Version | 1.3.94 |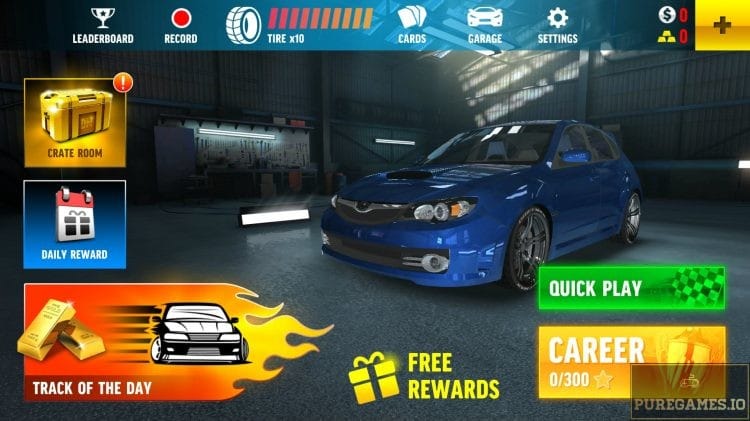 Rev up your engine and get ready for an action-packed driving experience. For those who are well familiar with Tiramisu's Drift Max game, Drift Max Pro is basically a better version. As what the title suggests, Drift Max Pro embraces its root but offers vast of impressive changes and new features. The objective is simple, drift your way to the finish line! If you were able to master the first game, you should definitely download Drift Max Pro and see what else this Pro version has to offer.
The game is impressive in many aspects. It features a remarkable 3D graphics and provides a smooth driving simulation. With so many remarkable racing games today like Gameloft's Asphalt 8, EA's Real Racing and NaturalMotion's CSR Racing, where exactly Drift Max Pro weighs in? Feel free to download Drift Max Pro to find out if the game is great enough to provide an ultimate driving game experience.
The Gameplay
Interestingly, the game has so many features to offer. Drift Max Pro will introduce you to an overwhelming amount of game modes to explore. The mechanics are generally simple yet much like most racing games; it requires mastery to maximize your winnings. The controls are easily manageable with three control schemes to choose from. You can use the Tilt Screen, Virtual Steering Wheel or tap-based buttons (head over to Settings to change).
For the default control, you can accelerate by tapping and holding the gas pedal. Hit the left or right arrow buttons to drift. If you download Drift Max Pro, you should know that this is a drifting game. It is not a Multiplayer racing competition. Most of the time, you are racing against time but your overall score will depend on your smooth drifting.
Game Modes
Drift Max Pro may not have a Multiplayer Component but it certainly has lots of game modes to explore. The game takes you to two main campaigns; Quick Play and Career Mode. Quick Play takes you to a single and non-progressive race. It features 6 game modes; Classic, Shalom, Cone Smash, Perfect Drift, Free Ride and Track of the Day. Classic mode allows you to drift as much as you can within the time limit. If you exceed, you'll get time penalty. Shalom, on the other hand, requires perfection as you need to pass through Shalom Flags to keep you going until you reach the finish line.
Cone Smash is pretty much self-explanatory while Perfect Drift is the hardest mode of all. In this mode, you must constantly execute a perfect and smooth drift; otherwise, you lose the game. Free Ride has no Time limit and allows you to do anything you want while Track of the Day takes you to a one-time featured track and allows you to earn big rewards in return. The Career Mode is the main highlight of Drift Max Pro. It takes you to 10 exhilarating seasons with hundreds of action packed levels to explore.
Collect Cards, Tune Car or Unlock New Ones
A racing game or a drifting game like Drift Max Pro will not be completed without an Upgrade System. Interestingly, you can improve your car's performance in many ways. First of which includes the Collectible cards. You can collect cards through Crates (Crate Room), Rewards (Race completion) or through Daily Bonuses. The main purpose of cards is to modify your vehicle. Cards include Paint, Decal, Rim, Window Tint, Caliper, Camber and Spoiler. Modifying cars will give your vehicle a new look (access "Modify through Garage). Tuning your vehicle plays an important role to make you more efficient. You can upgrade the car's basic attributes like Drift, Top Speed, Acceleration and Handling.
Just because you have a fully-upgraded vehicle doesn't mean you can enter all the races. Some race will require certain car class (Class A, B, C, D and E). You can purchase new vehicles either through your Virtual Cash or through Cards.
Record Your Game
Other noteworthy feature that you can enjoy when you download Drift Max Pro is the leaderboard system. The game has no Multiplayer campaign but it has a score board displaying the World Rank.It features the top 30 players on the chart. Above all, one of the most engaging feature I love about this game is the ability to record your game. You can hit the Record Button to capture your intense driving moment and share it with your friends!
Verdict
So where exactly Drift Max Pro weighs in? The game is not really bad at all! With incredible graphics and highly realistic simulation, you can confidently include this game along with other well-acclaimed racing games on mobile. Most of all, the game is Free and you can enjoy Drift Max Pro in high resolution. The collectible cards and the customization give the game an awesome replay value and longevity. Overall, Drift Max Pro is absolutely worth playing!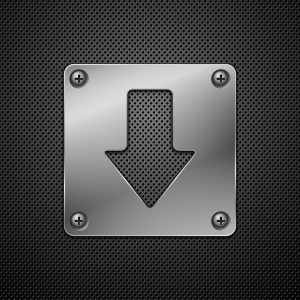 Download Drift Max Pro APK for Android/iOS
Select a file to download:
Download Drift Max Pro v1.3.94 APK