Mad Skills BMX 2 Review
Publisher
Turborilla
Platforms

Android 3.0+;

 iOS 6.0+

Price

Free

Size
253 MB
Latest Version
1.1.2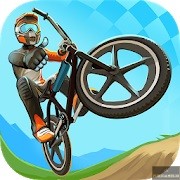 The Mad Skills franchise has churned out some great titles on the past and this newest bike racing game is another gem. Mad Skills BMX 2 is the sequel to the first BMX racing game and it is even better than the first. The bikes and gear available makes for some interesting and appealing customization as you progress through the game. But the draw of this game is the simple yet addicting gameplay. The exciting downhill course bicycle racing is tremendously fun and still challenging and competitive.
Mad Skills BMX 2 Gameplay
The gameplay for Mad Skills BMX 2 is very simple. It is a downhill race, meaning that you don't need to accelerate. But you do need to time your jumps and pushes on the slopes of the course to maximize your speed and your acceleration. For downhill slopes, press down on the right hand part of the screen. This raises the front wheel and increases acceleration. Raising the front wheel also helps keep your speed when riding through humps. To jump at the peaks of the slope, press up on the right part of the screen. You can also press down on your aerial jumps to land or drop sooner.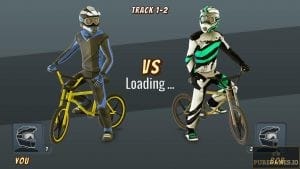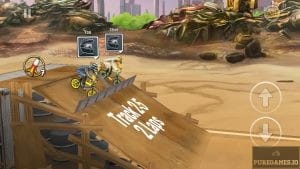 While it may sound simple, it is actually very challenging to go through different courses quickly without losing speed. It might actually take a few tries before you get a hang of things and how to ride through a course smoothly. Timing is a very important part of Mad Skills BMX racing. It is not just about going fast and making big jumps. It is more importantly about learning when to speed up, when to hit big air, and when to land. The game features a several tracks and several race challenges for solo play. There are also several challenges that you can complete for rocket booster prizes. But the best part of the game is the versus mode where you can compete with other players online or a game with your friends.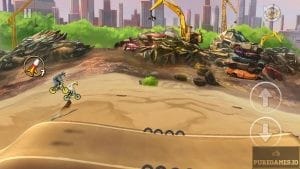 Mad Skills BMX 2 Features
One of the best parts of Mad Skills BMX 2 is the customization. In the main menu, there is a Rider Shop and a Bike Shop. At the rider shop you can select your gear style and color. There are many different combinations, but mostly it's with the design of a bike suit and your helmet. As you progress through the game, you will eventually have access to the custom gear worn by the opponents that you have defeated. Also in the menu is the Bike Shop. Here you can choose your bike and the paint and design of your ride. You can also upgrade your bike's pump and jump stats with in-game purchases.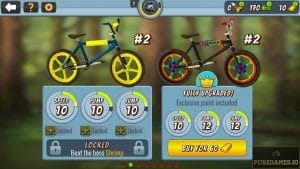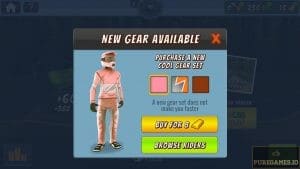 Conclusion
Mad Skills BMX 2 is one of the best course racing games on mobile-gaming. The simple yet competitive design of the game makes it very addicting and appealing for players. It also features a lot of customization for a bike racing game. There are several courses that you can choose from, and even courses that you can go back to, making each race fresh and challenging. The player-versus-player is also a big draw as it allows you to play this awesome racing game with your friends or online players.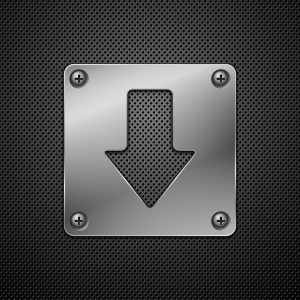 Download Mad Skills BMX 2 APK for Android/iOS
Select a file to download:
Download Mad Skills BMX 2 v1.1.2 APK