| | |
| --- | --- |
| Publisher | Ketchapp |
| Platforms | Android 4.0+ |
| Price | Free |
| Size | 30 MB |
| Latest Version | 1.2 |
We all heard stories about our distant uncle who can drive using only one finger. Grab your phone, start Finger Driver, and inform your uncle you can do it too!
Overview
Whoa is this game hard! You'll need some time to get used to one of a kind control system. The premise is simple – drive your car, trying to stay on the road and complete missions. These usually involve a certain length and time required of you to stay on track. Sometimes it can be to collect a number of coins. You can collect coins no matter the objectives, and use them later to skip missions or unlock new cars. But boy, that makes this pretty demanding game even more challenging! Thankfully, if you reach some higher numbers, you'll run into a shield power-up, protecting you for one hit. Completed missions award coins too.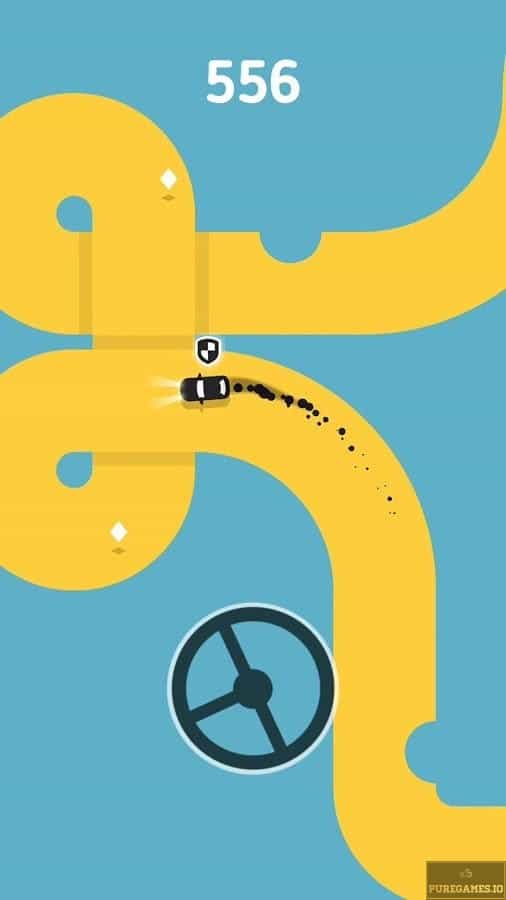 Gameplay
There are two equally fun modes in the game: normal and arena. In normal, you drive on and endless road and collect coins, avoid from flying off it. In the arena mode, you drive on a circular track, and after some time, enemy cars start spawning. If you hit any of them, you get that end game screen, one you'll have to get used to in this title. There are no coins in this mode, so it's fitting for those missions which require you to endure for a certain amount of meters or time. Unlocking new cars seem not to add anything new to the gameplay, it's just for the visuals.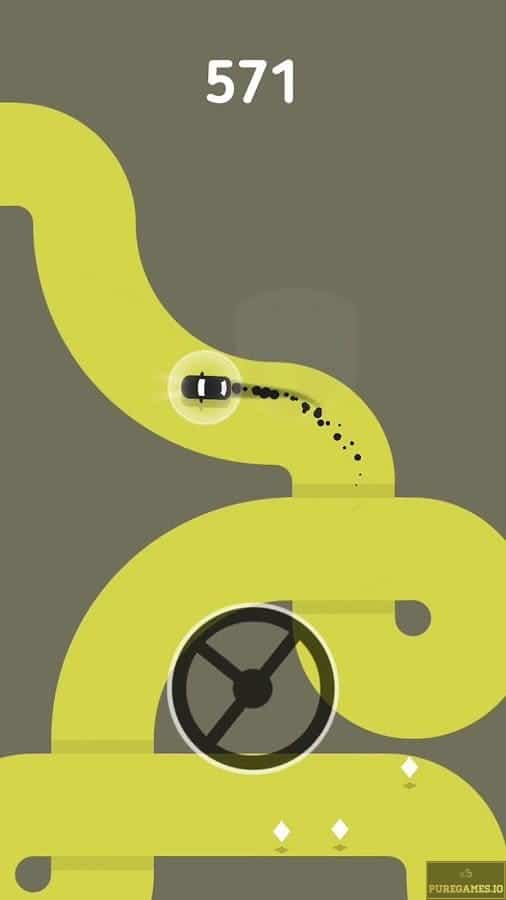 Control system
It's the control system that makes this title so hard. You can choose between two options. At first, you'll have a virtual steering wheel at the bottom of your screen. While you watch your car go, you have to spin that wheel with your fingers. The second option is to tap your screen left or right, in order to make a turn. Both are over sensitive, but the first one is almost impossible to use for the first few times. I found that tap option better suits my skills and reflexes. Oh, and if you merely touch the line which represents the end of the road – it's game over!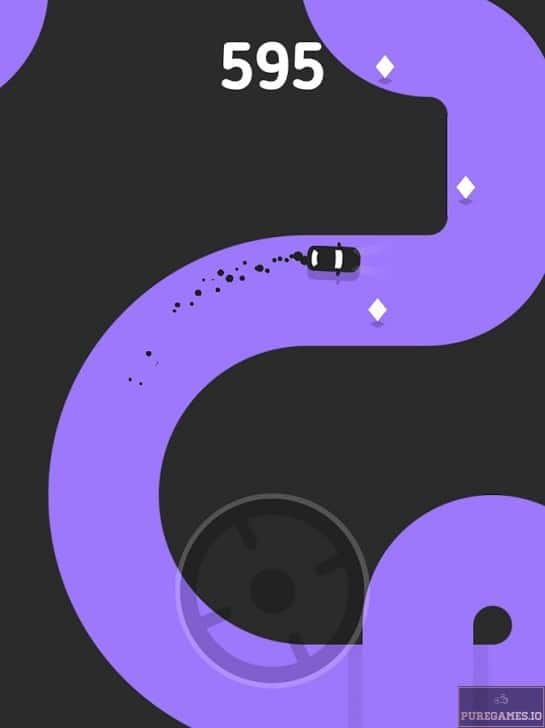 Presentation
Less is more was the motto inspiring the developers. In this 2D top-down driving game, everything is in silhouettes, both the car and the background. Randomly generated tracks vary only in color and constitution. It's amusing to see the fumes coming out of exhaust pipe – a simple, yet effective solution in giving the player that feel of movement. Few modest sound effects and catchy, subtle beat don't draw attention from the steering, which requires your full focus. Anything more regarding the presentation would be too much – like maybe colors, car details, engine sound etc.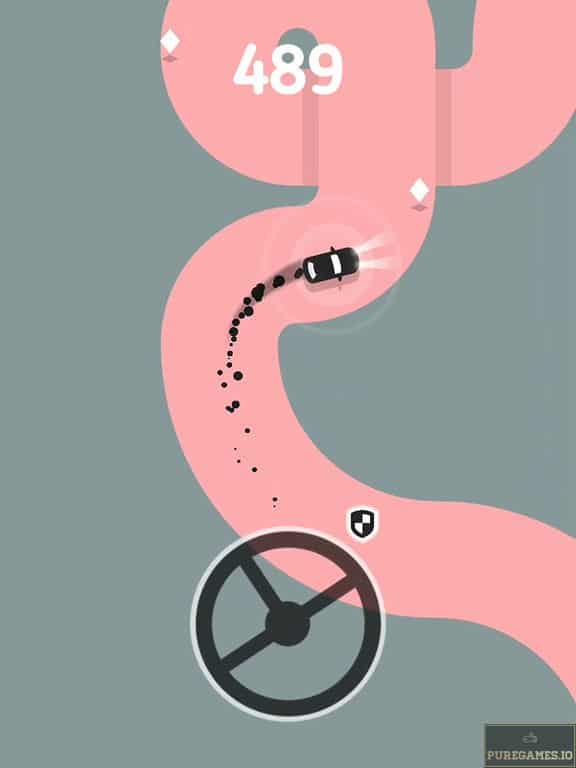 Business model and community
It's interesting and revitalizing to see a game without micro transactions. However, the game does feature ads, but for watching those you can earn coins, daily rewards and even cars! The best thing about the challenging depth of this game is the competition! You can invite your friends and then share your scores with them. One who will have the best numbers will truly be a master driver! Better to test your skills on your phone, than actual wheels!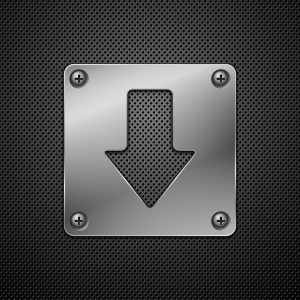 Download Finger Driver APK for Android/iOS
Select a file to download:
Download Finger Driver v1.2 APK