| | |
| --- | --- |
| Publisher | HERO game |
| Platforms | Android 3.0+ |
| Price | Free |
| Size | 200 MB |
| Latest Version | 1.0.0 |
If you're into games, then you know that battle royale shooting games are one of the hottest genre's today. Among the top games played today are PUBG and Fortnite, so it only makes sense that they would transition a game for mobile devices. Hopeless Land: Fight for Survival offers that chance for mobile gamers and more. The Hopeless Land game offers the same elements that makes battle royales great games and makes it work for mobile devices, while adding a few features to make it an enjoyable experience in the platform.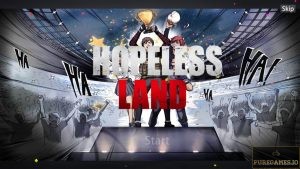 Hopeless Land Gameplay
Like most battle royale shooting games, this one starts a plane flying over a map. You then parachute to a designated area and loot for equipment and weapons scattered randomly. The map is very wide but like most battle royals, the play area shrinks over time and players caught in the "restricted zone" get damaged. Then it is a battle of survival to be the last man standing. The controls are a little different for mobile gaming. There is a movement stick on the lower left side and the map on the upper left side. The upper right side controls the camera panning and also buttons for firing (on punching for the unarmed), jumping, crouching, prone position, and throwing grenades. The upper right part also lets you open the chat window and throw grenades.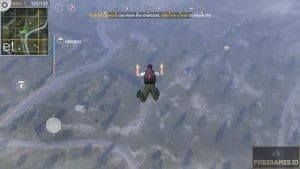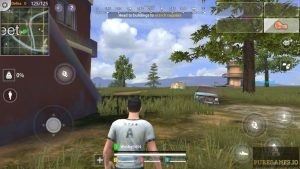 It's a the traditional third person view for Hopeless land, and the mobile gaming controls means you will need both your thumbs to move and aim. Luckily, there is an added button at the left side that lets you shoot, allowing for players to aim and shoot at the same time. This is essential in shooter games for in the mobile platform. The field is definitely wider with Hopeless Land with a max of 121 players. The map terrain is also a lot simpler with a lot of buildings and houses. One confusing thing about the game is taking damage. You can't tell where the damage is coming from; there is just a green glow as your life bar shortens.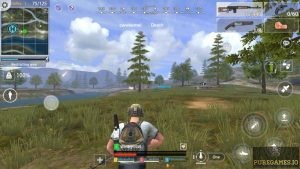 Hopeless Land Features
With Hopeless Land, you get your typical choice of weapons randomly scattered all over the map. You have your pistols, shotguns, automatic rifles, and sniper rifles. You also have gear that can help protect you from damage. There are also several levels of gear that you can find all over the map. One great feature in the game is the ability to drive vehicles found all over the map, including a helicopter.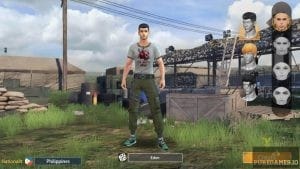 There are daily rewards and prizes for simply logging in, including coins for in-game currency. There is as store where you can buy clothes for your avatar including shirts, pants, hats, gloves and shoes. There are also loot crates that contain several skins, coins, and accessories. It's actually a sophisticated customization store for a mobile game.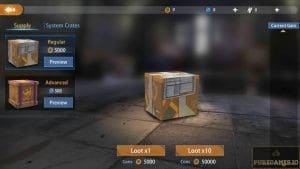 Hopeless Land Conclusion
Hopeless Land takes advantages of the current craze for battle royale shooters and makes it available for mobile gaming. The gameplay is surprising smooth and the controls are relatively easy. It's the dynamic of the game, the ease of access, and the additional features (more players 121, and additional firing button for aiming) that makes this one of the best battle royal games out there for mobile devices. You can now enjoy the thrill of battle royale shooting on your mobile phone.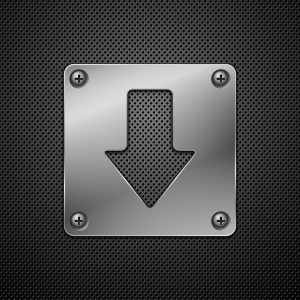 Download Hopeless Land: Fight for Survival APK for Android/iOS
Select a file to download:
Download Hopeless Land: Fight for Survival v1.0 XAPK