| | |
| --- | --- |
| Publisher | LinkDesks LLC |
| Platforms | Android 4.0.3 and up |
| Price | Free |
| Size | 47 MB |
| Latest Version | 1.19.4 |
Tired of filling your pastime with fast and loud shooters? Looking for something more friendly, peaceful and casual? Give Bubble Shooter a spin.
Overview
Combine ricochet and match three mechanics for achieving the finest results. Most frequent quests you'll run into are to either rescue all dragons (trapped between the bubbles) or to clear all bubbles. You have a limited number of bubbles per level, so be careful, and plan your moves well. If you manage to fail, you'll lose one of five lives, which will refill in time, during which you'll have to do something else. That is, of course, if you're not willing to slip an extra dime or two to refill your hearts.
Gameplay
There are a lot of special bubbles, power-ups and bonuses incorporated into this title. For example, you can extend your aim line. Unfortunately, those are free just for the first time, in levels that are designed in such way that they are not of big use. To make these really valuable, you'll have to spend your star coins which you earn either by good scoring or by purchasing them in the shop.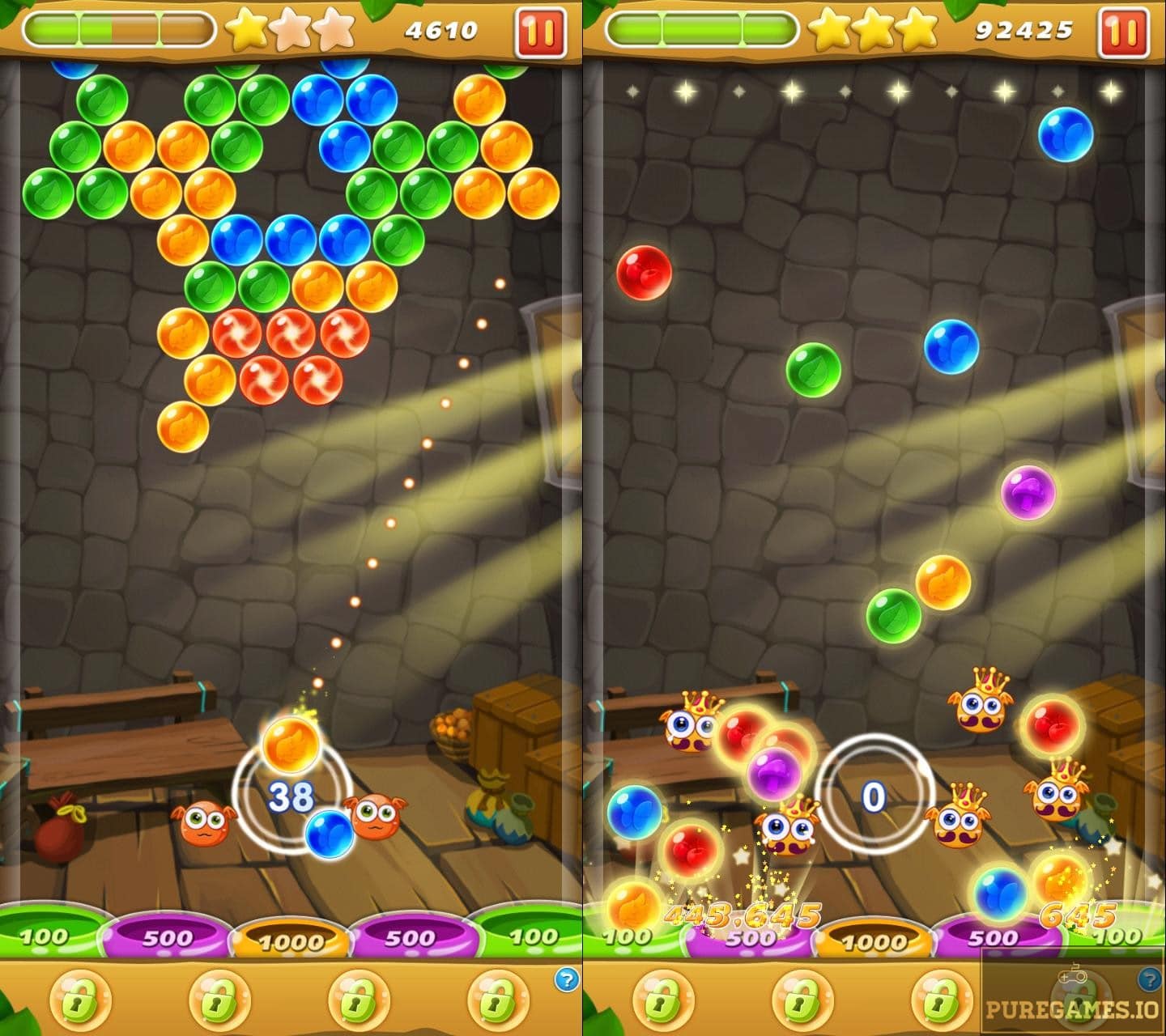 Being able to switch between the two bubbles in the shooting queue, throws in a little tactic also. So look out for those bubbles that will help you reach your score and objective faster. Also, removing the highest positioned bubbles, the ones nearest to the top of your screen will usually result in getting most of those which were beneath them – if they were connected. Have I mentioned that the bubbles rebound against the walls? Keeping in mind these circumstances will make you a real pro in this fun installment intended for the youngest audience.
Presentation
One thing that could impress an average player, right off the start, is the number of levels. Three hundred and forty one is the current count, and they just keep'em coming. While attempting to beat all those challenges, you'll witness a lot of different landscapes and background themes. You'll have a chance to enjoy mountains, meadows, deserts, canyons, lava fields and so much more. The visual part is done with such grace! All those different environments and bubbles flying around the screen are so colorful and shiny! Heaven for the eye candy fans. More importantly, use of distinguishing colors for the group of bubbles makes these levels so clear and easy to navigate.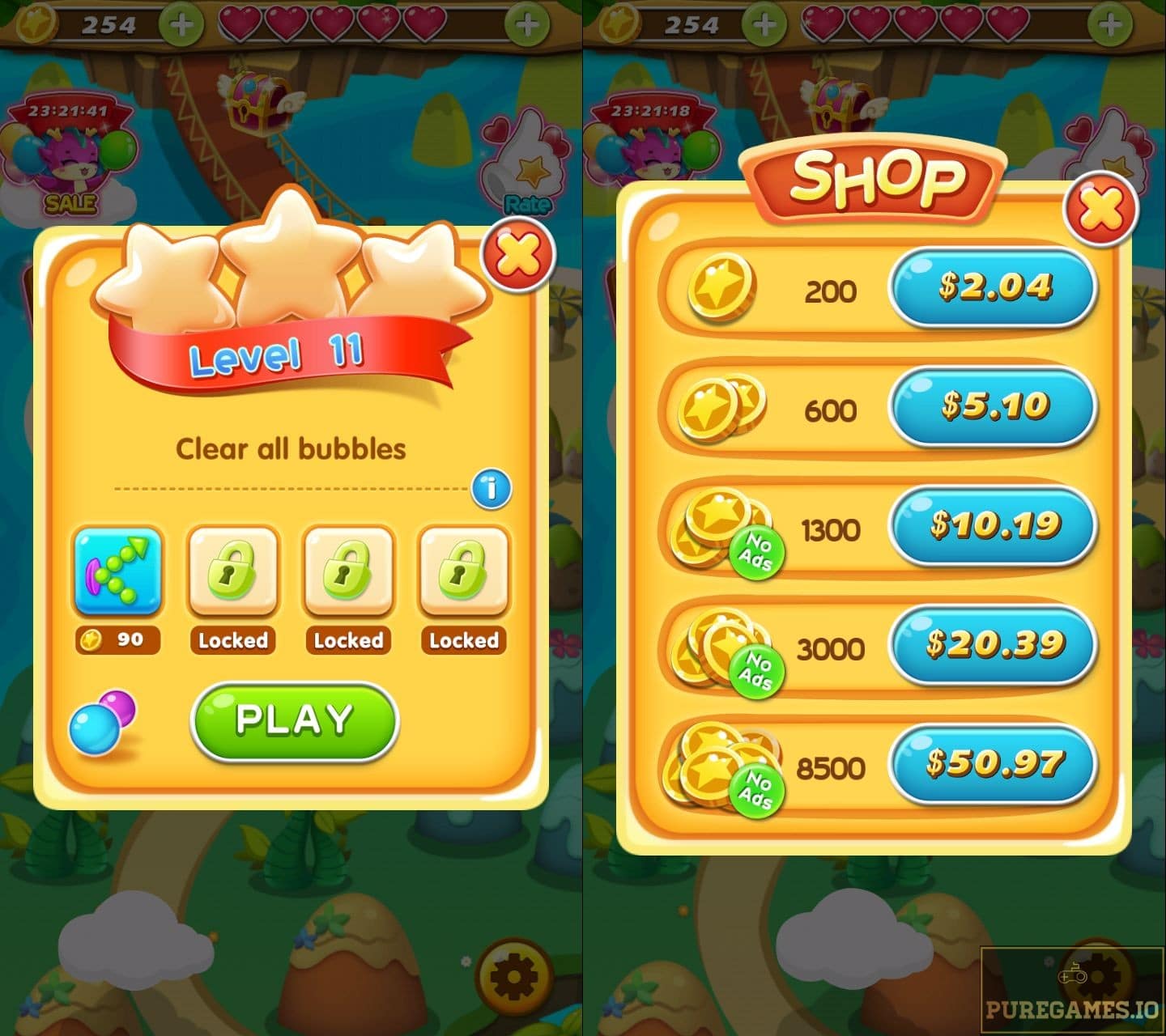 The single thing that sticks out in a bad way is the music. One rather short tune follows the exploration of the level menu, which ends so suddenly, that the loop of the same tune is more than obvious. Very similar situation befallen the levels themselves. You can clearly hear when the melody ends.
Room for improvement
Those dragons could be a story element, right? Well, we can't tell from the game itself. They are cute and interesting, but that's all. Nowhere during the levels can you find more about them. Also, some other story and narrative elements would make for an attractive addition. After some time, gameplay starts to mimic the music – it gets pretty repetitive and the learning curve suddenly becomes a straight line. Rather than adding so much power-ups and bubble types, the developers could have thought of some obstacle system, or some timed levels, or to add any kind of moving elements. That would make things more dynamic and dramatic, for starters.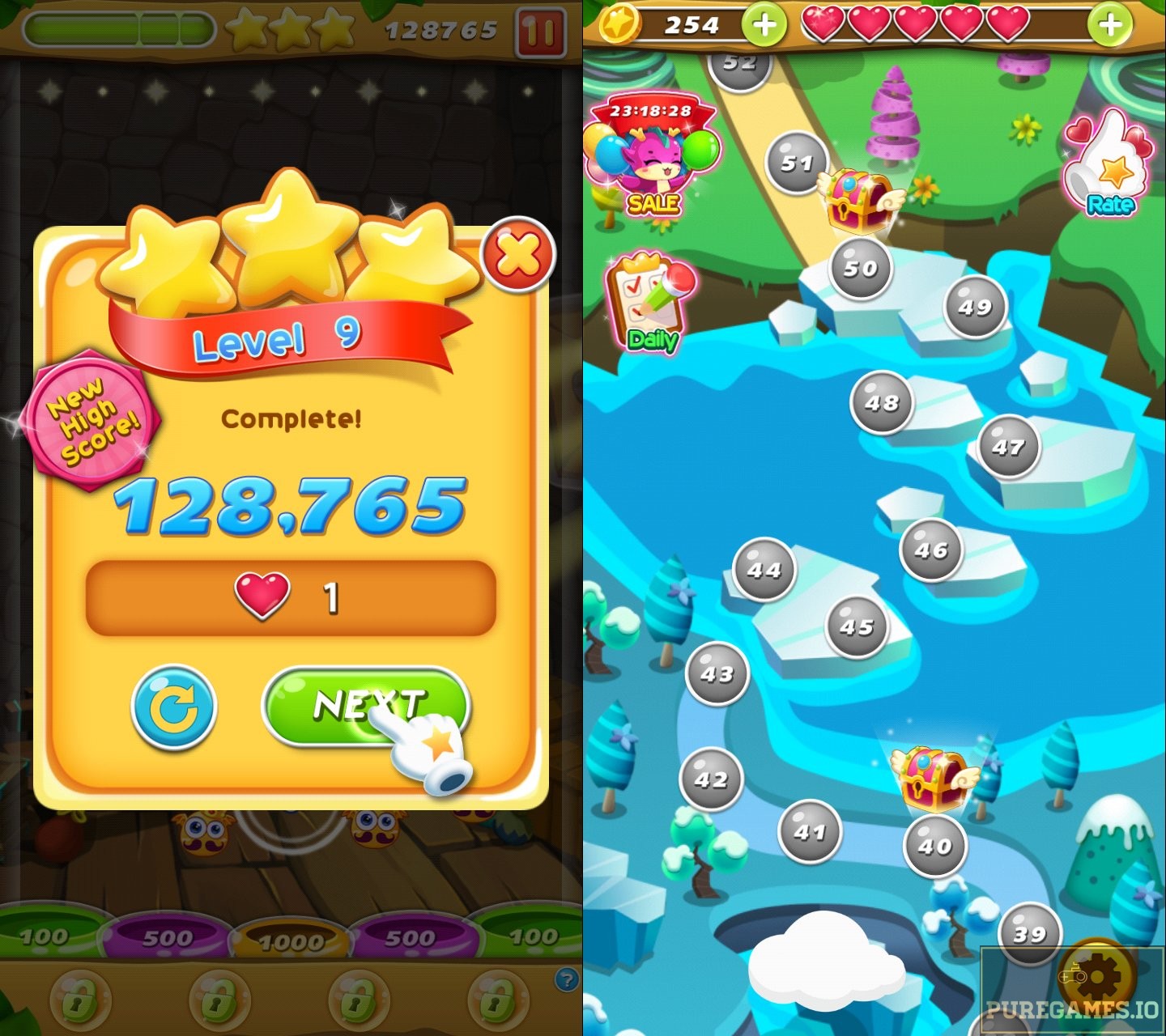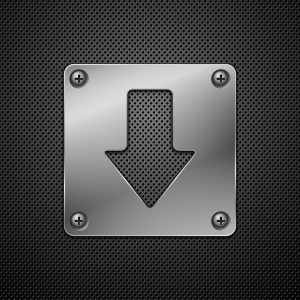 Download Bubble Shooter by LinkDesks APK for Android/iOS
Select a file to download:
Download Bubble Shooter v1.20.1 APK