| | |
| --- | --- |
| Publisher | TerranDroid |
| Platforms | Android 2.1 and up |
| Price | Free |
| Size | 19 MB |
| Latest Version | 2.8 |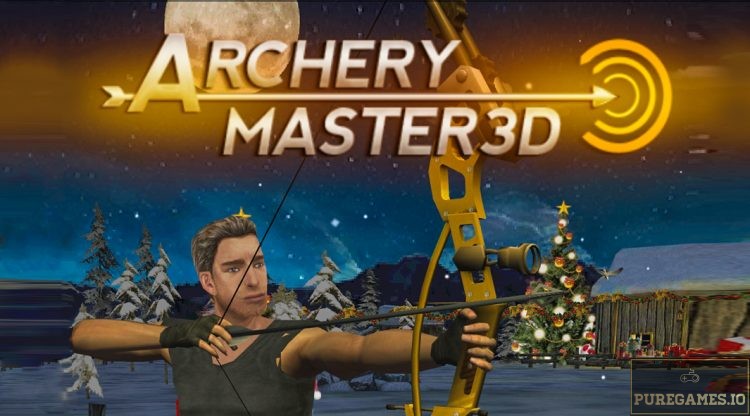 Would you like to become the next Katniss Evergreen? How about the next Legolas or Hawkeye maybe? Yes, these fellows share one thing in common – they are all incredible archers and you can be one of them! TerranDroid's Archery Master 3D takes you to a highly realistic Archery game that will help you become a remarkable archer. Oh well, it's probably a bold claim but you are free to download Archery Master 3D and experience how to play this kind of sports.
As what the title connotes, the game takes you to an impressive 3D interface with realistic archery simulation. Archery Master 3D takes you to a series of challenging levels with varying range of difficulty. Accurate and Precise shooting skill is what you must possess if you want to play and download Archery Master 3D. If you think you are skillful enough to master it, feel free to explore this game simulation and see how far your skills can take you.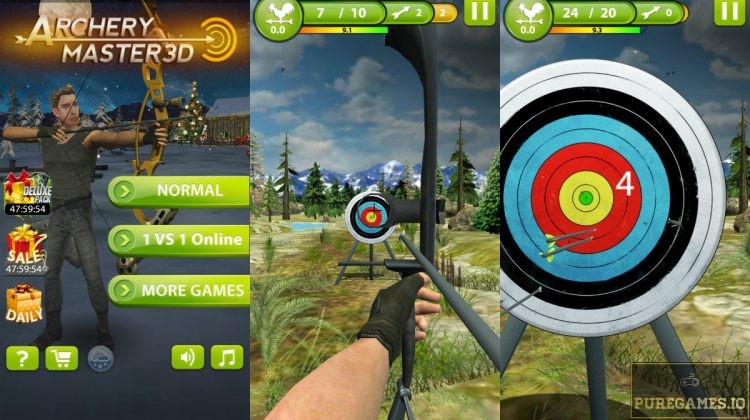 The Gameplay
The game generally follows simple mechanics. Each level takes you to two different phases; Aiming and shooting. Interestingly, the goal is to reach your target score per level using the amount of given arrows. As soon as the game begins, it prompts you right away to your shooting field. The game basically starts by aiming. In order to do so, simply tap and hold the screen to set the bow sight. You can move the crosshair around to aim and release the hold to shoot.
The score per shot will vary depending on which ring the arrow landed. Just like the real Target Archery game, the target board has 10 rings with the Bull's Eye on the center. The closer the shot from the center, the higher the score you will get. You only have limited amount of arrows to spend per level and you must be able to reach your target score using the given amount of arrows. The end quickly ends once you have reached the target without the need of consuming remaining moves. If you have no arrow remaining and yet you haven't met the target, the game will end and you have to start over.
It is also interesting to mention that player earns additional arrow if he hits the 9 and 10 rings.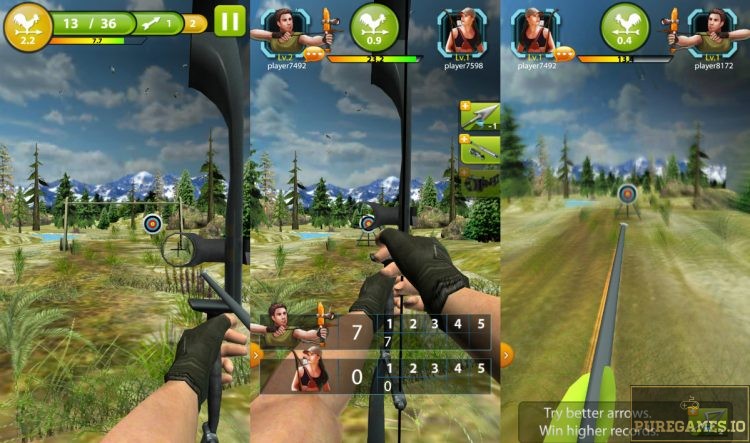 Increasing Rate of Difficulty and PvP Match
If you download Archery Master 3D, kindly expect that this is not your typical archer-inspired games. The game tries to capture the real sports as realistic as possible. The rate of difficulty is drastically increasing as you progress. The target score is exponentially increasing and the targets are becoming more and more challenging. Eventually, players will deal with moving targets too which will measure the best of their shooting skills.
Another interesting element in the game is the PvP or 1 on 1 Match campaign. In this mode, you will oppose against another player. The game will randomly select an opponent and each will engage in a turn-based battle. Each player has five rounds and they will take turn and whoever gets the highest accumulated score wins the game. Before you enter a match, you must bid for money and the winner will take home the prize. I also like to note that players are randomly selected regardless of their level. So you might face a challenger with level that is ten times higher than you.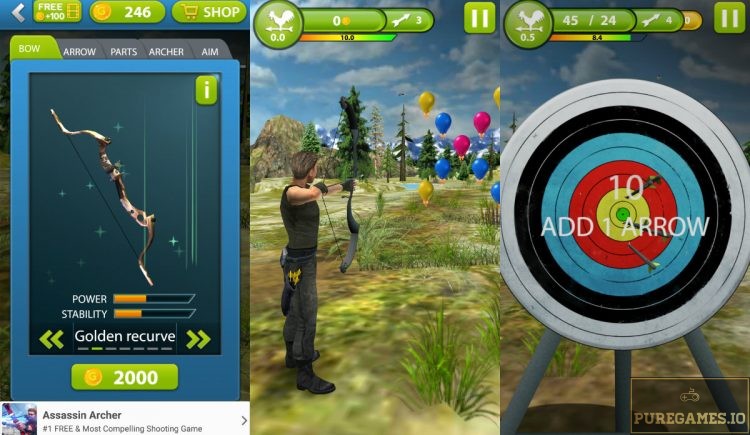 Upgrades and Locations
Upgrades are also available in this game. Players can buy new Bows with better attributes (power and stability) through virtual coins. You can earn these coins after each successful level or by winning a match. You can also buy arrows with better stability and buy new bowsights for better aiming. Quivers will give you additional starter arrows. Upgrades are also applicable during the actual game. You can buy special arrows to minimize the effects of wind or purchase stabilizers for increased stability. You can also purchase a special Bow Sight that guarantees you with a Bull's eye.
The game also takes you to different location. Each location offers remarkable details and visually stunning presentation that are perfectly matched with relaxing music to help you concentrate. Each level is rated from  1 to 3 Stars where each star corresponds to certain task.
Verdict
Overall, Archery Master 3D provides a realistic archery simulation. With remarkable graphics, smooth gameplay and incredible replay value, everyone can confidently download Archery Master 3D and master their archery skills. Not to mention the game's multiplayer component which makes it more enjoyable and addictive. Have fun!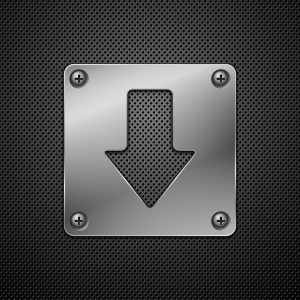 Download Archery Master 3D APK for Android/iOS
Select a file to download:
Download Archery Master v2.9 APK